Geeknight - XR - eXtending the Reality
- 1 minutes read
- 168 words
Geek Night is a regular event to promote the sharing of technical knowledge and increase collaboration among the geeks. It is organized by a passionate group of programmers and sponsored by ThoughtWorks.
Sep month's geek night has covered Extended Reality - An umbrella term covering various technologies like AR,VR and MR. I will be discussing what is XR, its usage and significance today, that is stretching beyond gaming.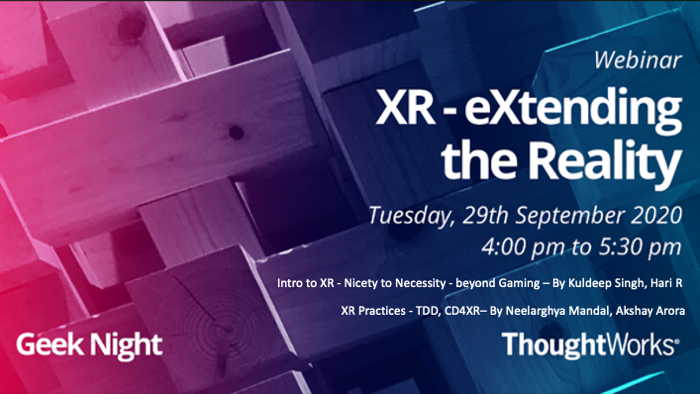 Embracing an Agile approach is essential to any successful XR implementation. We will be learning TDD and CICD, an agile way of developing XR applications to meet ever changing business requirements, code quality and security.
Registration Only [Closed]
Please register yourself here to receive the webinar details:
Agenda
XR Community : https://medium.com/xrpractices
The crew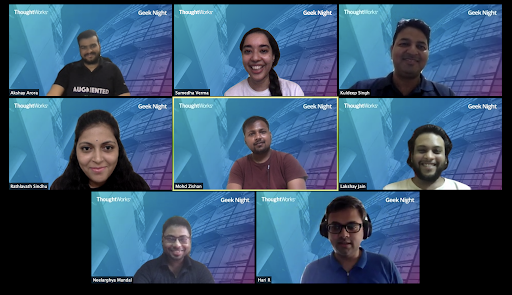 Videos
Intro to XR - From nicety to necessity
XR Practices - TDD, CD4XR
#xr
#ar
#vr
#mr
#webinar
#event
#thoughtworks
#speaker
#geeknight