Books
- 2 minutes read
- 374 words
My thoughtworkings
The guiding thoughts that work for me
In celebration of Thoughtworks' 30th anniversary, I am excited to launch this eBook featuring guiding thoughts from a diverse set of 30 thoughtworkers. These thoughts have resonated with me and shaped my journey within the organization and life.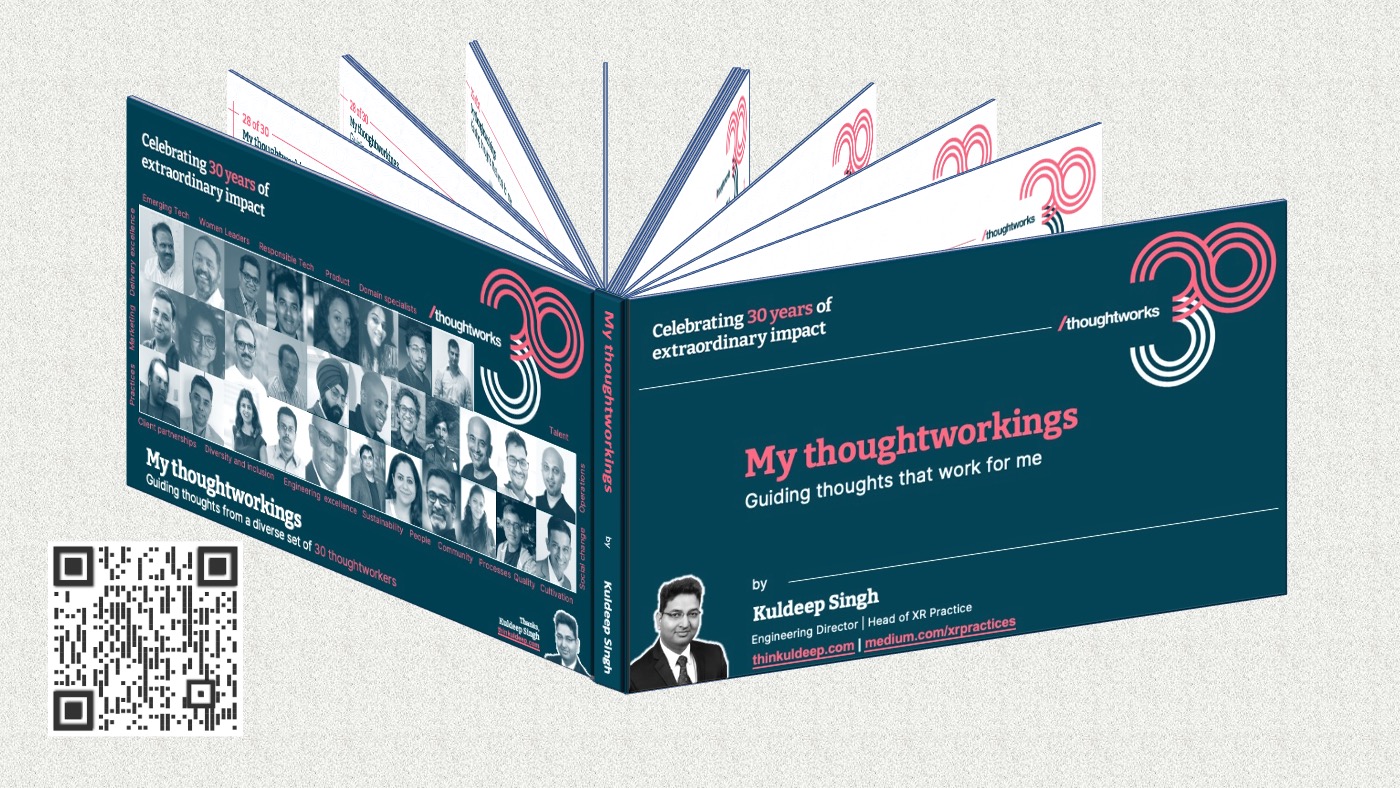 This ebook is launched on my fifth anniversary at Thoughtworks. I believe this compilation of thoughts will not only serve as a personal reflection but also as a valuable resource for others on their own professional journeys.
This collection is my personal observations, and presented in no particular order, find more about the book here.
☞ Book launch - Five thoughtful years ☞ Download
Exploring the Metaverse : Redefining reality in the digital age
Natural evolution in technology and human interactions converge to the metaverse
☞ Amazon - Coming in 2024. ☞ Flipkart - Coming in 2024. ☞ Coming soon.
Metaverse Glossary
Your gateway to the future
Metaverse is a very vast topic. I appreciate author Mr. Ravindra Dastikop for taking a step forward and collecting 300+ terms and coming up with a book "Metaverse Glossary", it covers a variety of terms from history, busineses, user experience design, development, tools, and techniques. People can easily traverse through it and speak the language of metaverse. I have written foreword for the same.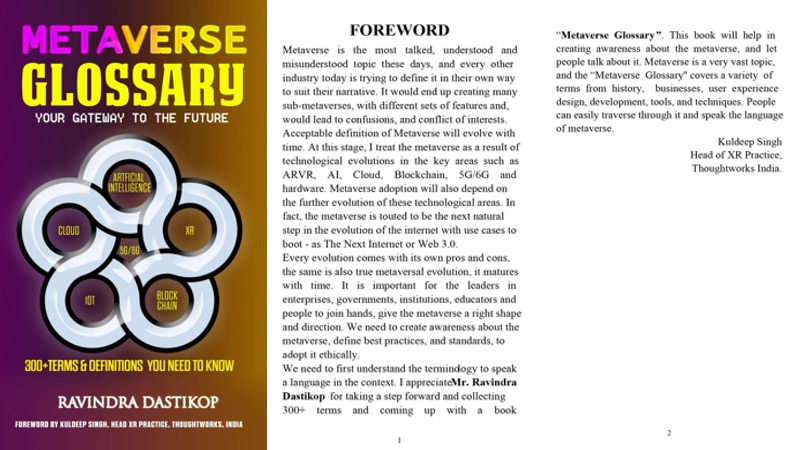 ☞ Amazon ☞ Flipkart ☞ EvincePub Publishing
The Async-First Playbook
Remote Collaboration Techniques for Agile Software Teams
In "The Async-First Playbook", Sumeet Gayathri Moghe presents a comprehensive guide to integrating remote-native, asynchronous practices into conventional agile methodologies. This book is a must-read for those currently engaged in remote work or considering it, especially in the realm of software development. The techniques discussed not only enhance remote work efficiency but also offer valuable insights for synchronous collaboration. These practices, poised to shape the next Agile Manifesto, have the potential to revolutionize how we approach work in a world increasingly defined by flexibility and remote capabilities. I am honored to have contributed the foreword to this transformative book.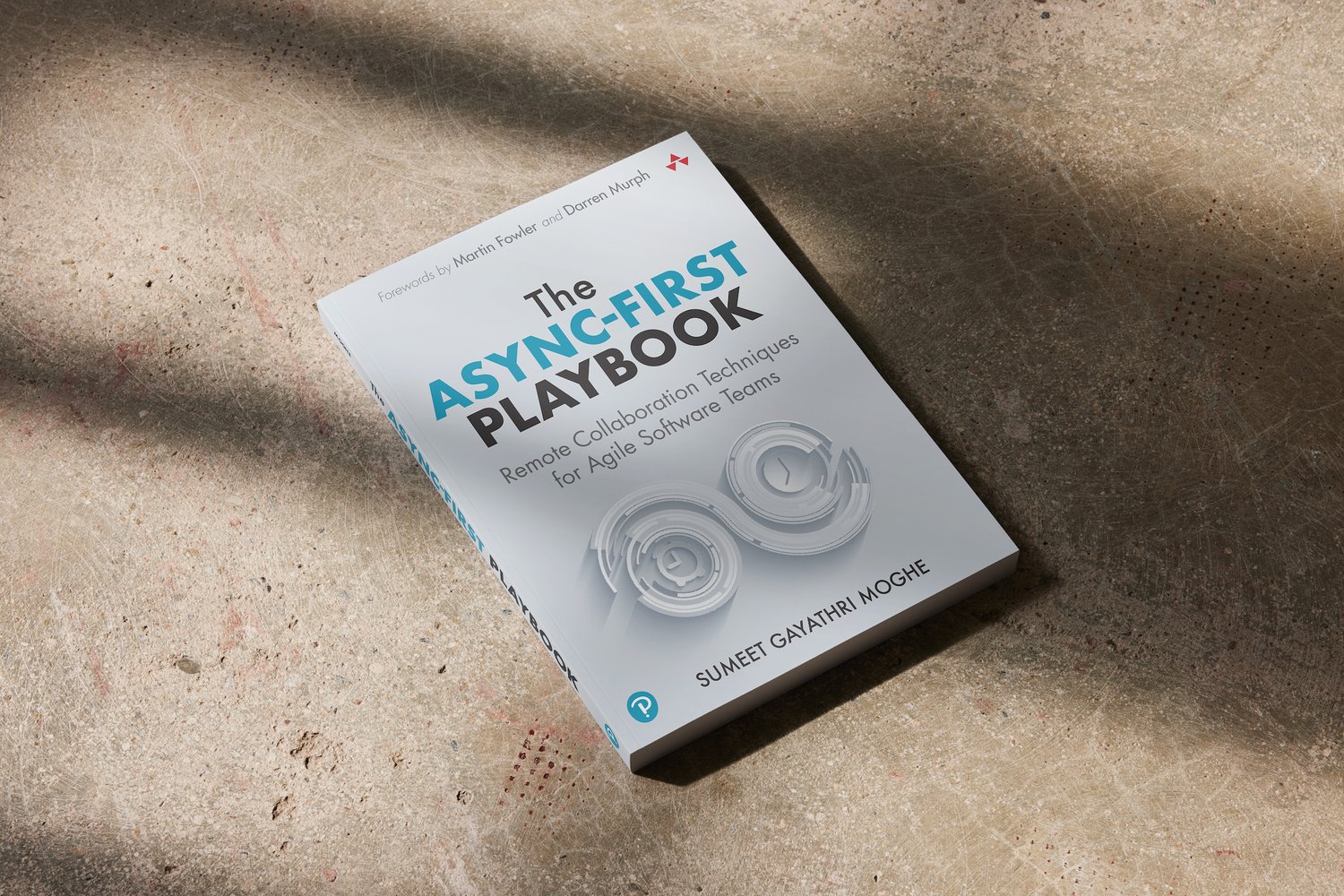 Be sure to pre-order and gain early access through the provided links below.
☞ Amazon ☞ Barnes & Noble ☞ O'Reilly (early access!) ☞ asyncagile.org
#me
#profile
#books
#about
#metaverse
#technology
#thoughtworks
#learnings
#thoughtworkings
#asyc-agile
#async-first
#agile