Speaker at Rapid Prototyping Community - Products beyond software horizons!
- 2 minutes read
- 261 words
🤖 Rapid Prototyping Community
Rapid Prototyping is an internal community @Thoughtworks, focused on building a culture of rapid prototyping and innovation. They organise various learnings events, and I was invited to speak at one of their events.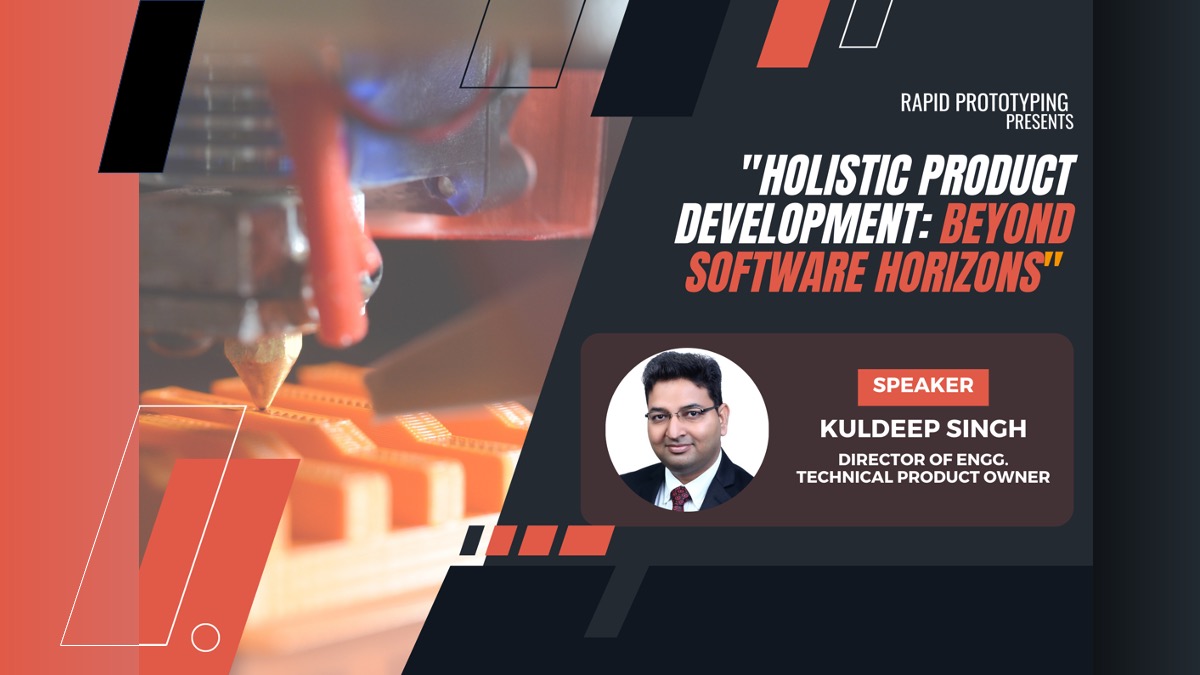 I talked about the importance of holistic product development and how the modern products goes beyond software. I also discussed the impact of technological evolution on products, how to stay ahead of the curve.
🌟 Holistic product development : Beyond software horizons
In this enlightening talk, we delved into the expansive world of holistic product development, extending far beyond the boundaries of software. Here are the key highlights:
Evolving product development: We traced the evolution of product development through various industrial revolutions and the current digital transformation. While the term "digital" is now synonymous with modern products, we emphasized that product development encompasses much more.

Navigating the ecosystem: Beyond code, we explored the intricate ecosystem surrounding product development. This ecosystem integrates aspects such as business, technology, people, processes, and the environment, enabling the creation of responsible and sustainable products.

Practical Insights and Pitfalls: Drawing from our experience working across diverse products and teams, we shared practical insights and common pitfalls in the product development journey.

Future trends : The way we communicate and collaborate would go beyond traditional boundaries, devices, tools and techniques. We discussed emerging tools and techniques to stay prepared for what lies ahead.
📚 Resources
Keep sharing ! Learning matures only by sharing it with others.
#xr
#thoughtworks
#event
#speaker
#product development
#talk
#product management
#community
#learnings