Your Hackathon Guide at IEEE WIE - BU - The Times Groups
- One minute read
- 196 words
IEEE WIE (Women In Engineering) at Bennett University - The Times Group, has hosted a panel discussion with students preparing and participating in hackathons.
I joined the panel of 🌟 Swati Anuj Arya (chief information security officer, Amazon Pay) and 🌟Srishti Gupta (Senior data analyst at Ernst & Young) to share our experience with students.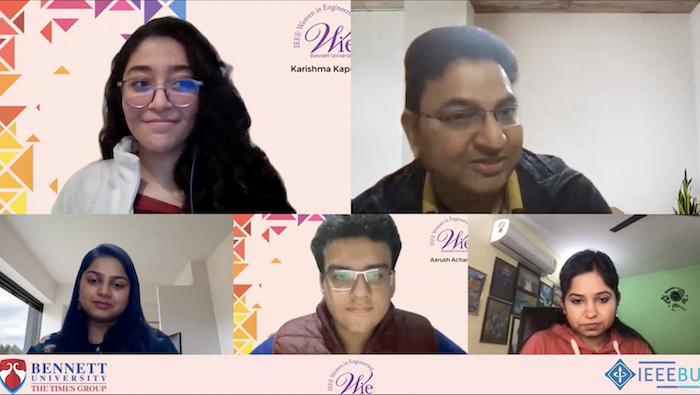 Highlights of the event!
It was a great discussion, we started with questions on prerequisites of hackathon, and skills required to participate in hackathon, where we talked about being a thinker, solution oriented mindset, authenticity and practicality of the ideas and stay aligned to the problem statements. Also discussed on tips for preparing for hackathons, building a capable team that think, sell, acquire skills on the go.
Participating in hackathons and coding competitions with a focus on exploration, learnings outcome may shape your career as an entrepreneur or a successful professionals.
We talked about challenges from Covid, and how may we see it as an opportunity to solve the challenges. "It's Ok" to accept the new normal. Modern problems would need modern solutions.
Full video here.
I thank Karishma Kapur and team IEEE WIE BU for inviting me for the session.
#event
#webinar
#students
#hackathon
#university
#mentor
#discussion
#ieee