Judge - HackInIndia - Hackathon 2020
- 2 minutes read
- 368 words
I got chance to judge the HackInIndia event, India's National Level hackathon organized by Script Foundation on 2nd July, 2020.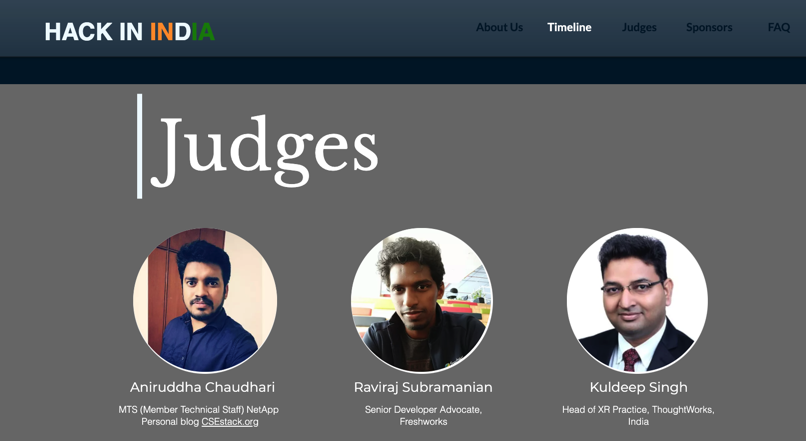 Around 150 teams signed up across multiple tracks (Healthcare, Open Innovation, ARVR, EdTech, RPA and FinTech) supported by couple of talented mentors. I and Raviraj Subramanian got chance to meet only top 20 teams in Jury round, and I was amazed to see their innovative ideas, and demonstrations the young blood of nation bring on the table. They were easily explaining some of the complex concept of machine learning, computer vision, spatial computing, NLP and IoT. Not just that, they were well concerned about challenges we as a country facing in this COVID time in Health-care, Education, Agriculture and Finance.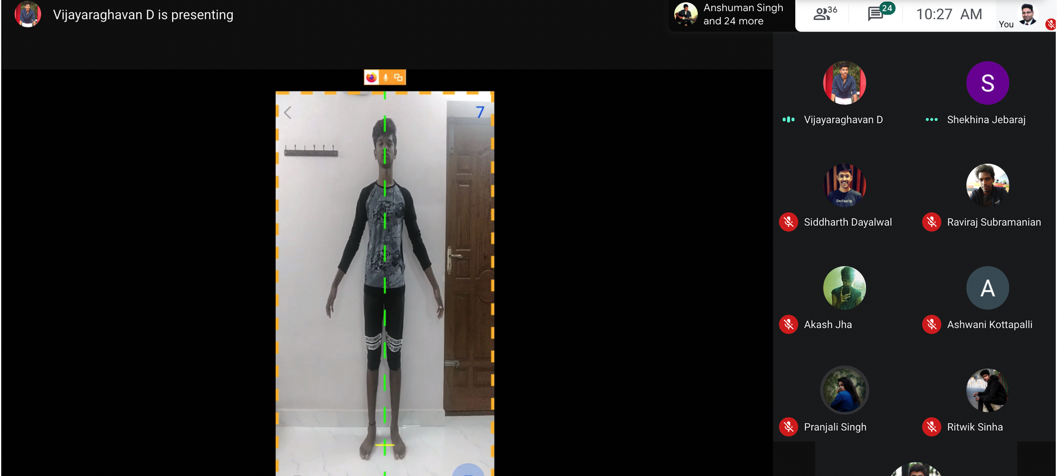 It was amazing to see these youngsters come up with interesting usecases, and demoed working concepts. It is not the a complete list, just some glimpse.
Face mask detection, social distance monitoring and alert the authorities for non-compliance. See how useful this could be in the time, when India is unlocking and the offices are at the stage of re-opening. This type of monitoring is a must to comply with.
Virtual try-on, Virtual showrooms, 3D body scanning - A complete virtual shopping. See my earlier article on Future of Shopping, where we talked about few concepts, and team here showed them.
Using technology to report and reduce crime
Accelerate education by easy remote tools, accessible content management, attentiveness checking and alerting - really important when most of the education being planning as online classes.
Manage your pocket well by spending analysis on online tools in this time.
Patient monitoring and record keeping, remote consultation - this is need of time to digitally transfer patient records and have remote consultation facilities.
Use technology to detect diseases and reduce chances of mis-diagnosis
Economical soil testing methods to boost production in agriculture, and build economy.
Tools for specially-abled people.
If I talk about technology, then you name one, and it was there. Python, Java, JS, TensorFlow, YoloY3, OCR, Agora, Angular, React, Unity, vuforia, ARCore, ARFoundation, ATmega chip, ardunio, Knn, Embedded System, C, C#, Android, iOS and more..
Thanks to the participants, mentors, organizers and sponsors of the event. Keep it up!
#xr
#ai
#judge
#hackathon
#event
#covid19
#ar
#innovation
#ml
#machine learning
#cv