Progress Review - Meta-MeitY XR Startup Hub, IIT Delhi
- 2 minutes read
- 381 words
Extending Reality (XR) is providing experience to user where the boundaries of real and fake blur, and user believe in the new reality presented to them. In the recent years, the tech has evolved to enable extending the reality by XR (AR/VR) faster, and much more evolution still to happen. I was invited to join the Progress Review Committee as a Judge for Meta and Meity's Startup Hub program. It is great talking to top XR startups of India. I have spoken for this program earlier as well.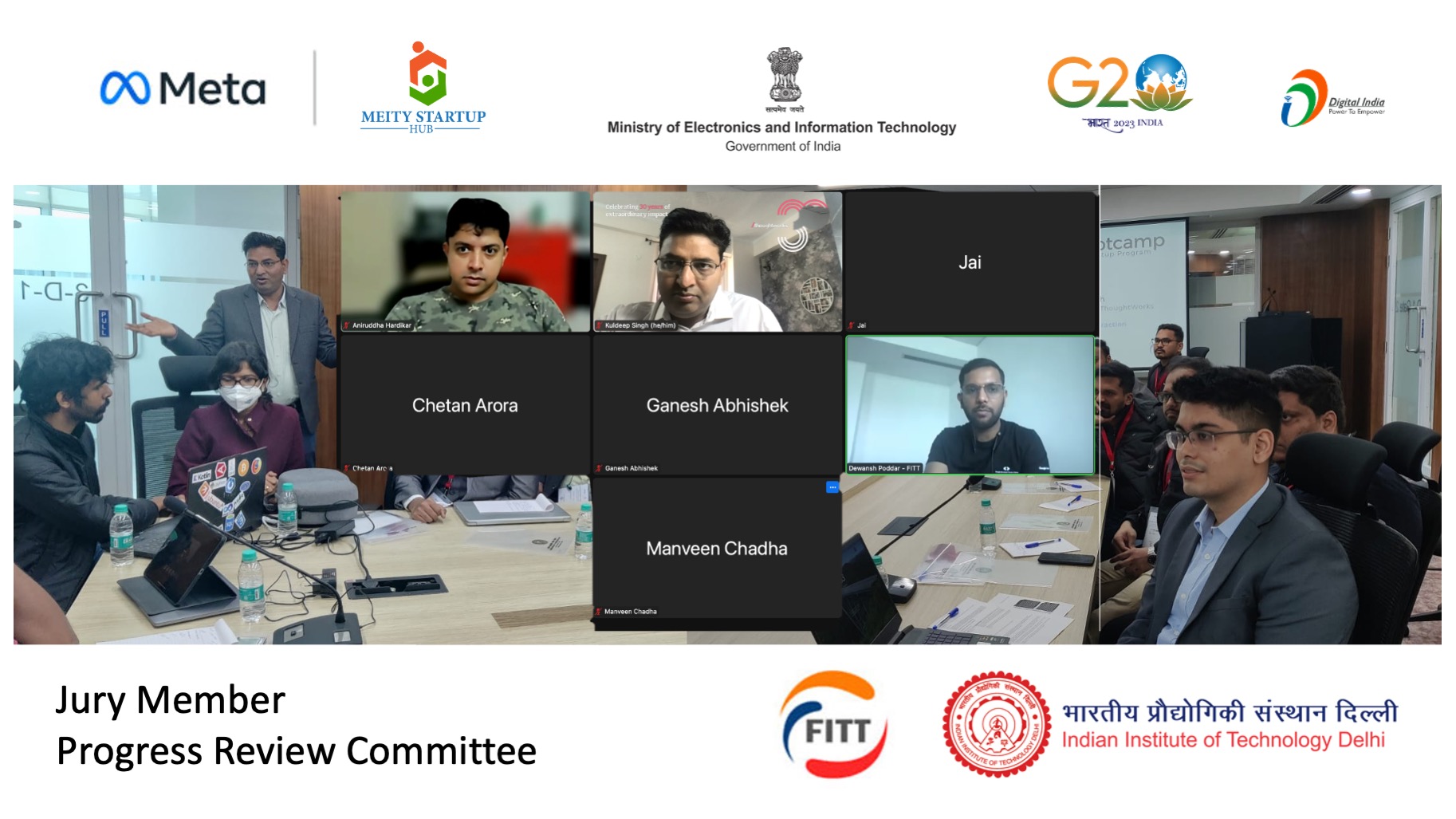 Meta-MeitY Startup Program
India is home to one of the most vibrant startup ecosystems, and Ministry of Electronics & Information Technology (MeitY), Government of India is leading and facilitating a gamut of Innovation and IPR related activities across the country towards expansion of this ecosystem. XR Startup Program is a collaboration between Meta and MeitY Startup Hub (MSH). The program aims to accelerate India's contribution towards building the foundations of the metaverse and nurturing the development of Extended Reality (XR) technologies in India. Foundation for Innovation and Technology Transfer (FITT) at IIT Delhi is a techno-commercial organization from academia is counted amongst the successful such organizations. FITT is an implementation partner for the Meta and Meity's XR Startup Program
The metaverse is being touted as the next internet, read my earlier articles to understand it more. At this stage we mainly understand it as a tech evolution where XR (Extended Reality) is at it's center. In some more articles I also touched upon the usecase and challenges and talked about a need of building up partnership of industry, academia, government, public/private institutions, and people to solve challenges of future. This program and the event was perfect example of that partnership.
Progress Review
The shortlisted startups for this program embarked on a transformative journey, including a rigorous 5-day bootcamp and various challenges. Among them, a select few have even been shortlisted for grants to further their implementation.
In light of these achievements, a progress review session is organized to evaluate the direction and goals of these top startups.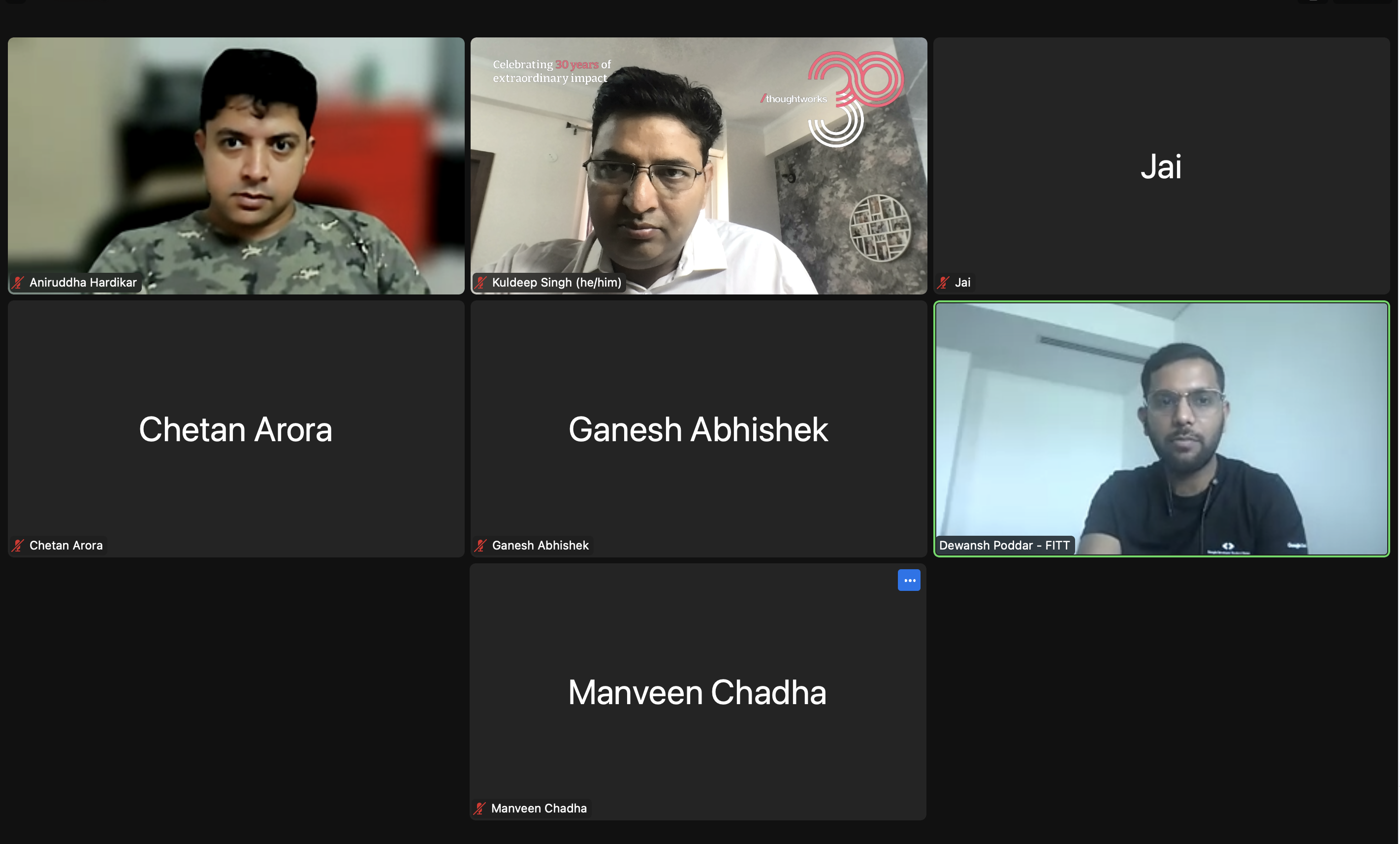 It is truly inspiring to witness the emergence of XR products in fields such as product design, development, healthcare, education, and beyond. The impact of these advancements is far-reaching and holds great potential for the future.
#xr
#ar
#vr
#mr
#thoughtworks
#event
#judge
#sustainability
#metaverse
#iit
#university
#startup
#learnings