Metaverse Workshop - VIT-AP University
- One minute read
- 205 words
School of Computer Science and Engineering (SCOPE) of VIT-AP University is organizing a 1-day National Workshop on "Exploring the Blockchain in Metaverse" on June 11, 2022, from 11 am to 5 pm.
The program is intended for students, faculty of technical institutes, professionals from Industry, R&D organizations, and research scholars.
I will be speaking at the workshop on "Gearing up for Metaverse",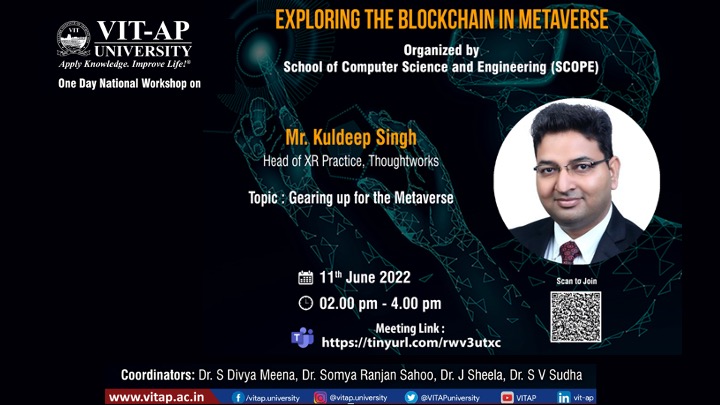 Will touch upon metaverse step by step.
Metaverse - the definition part
Metaverse - the hype part
Metaverse - the opportunities part
Metaverse - the concerning part
Metaverse - the getting ready part
Register here
Come join us on June 11, 2022, from 11 am to 5 pm. Register here
My session will be from 2 to 4 PM.
Event Wrap
Thanks to the organisers for this smooth organisation of the session. It was well appreciated by the audience, and some of them termed it as one of the best session.
Here is a certificate for the participation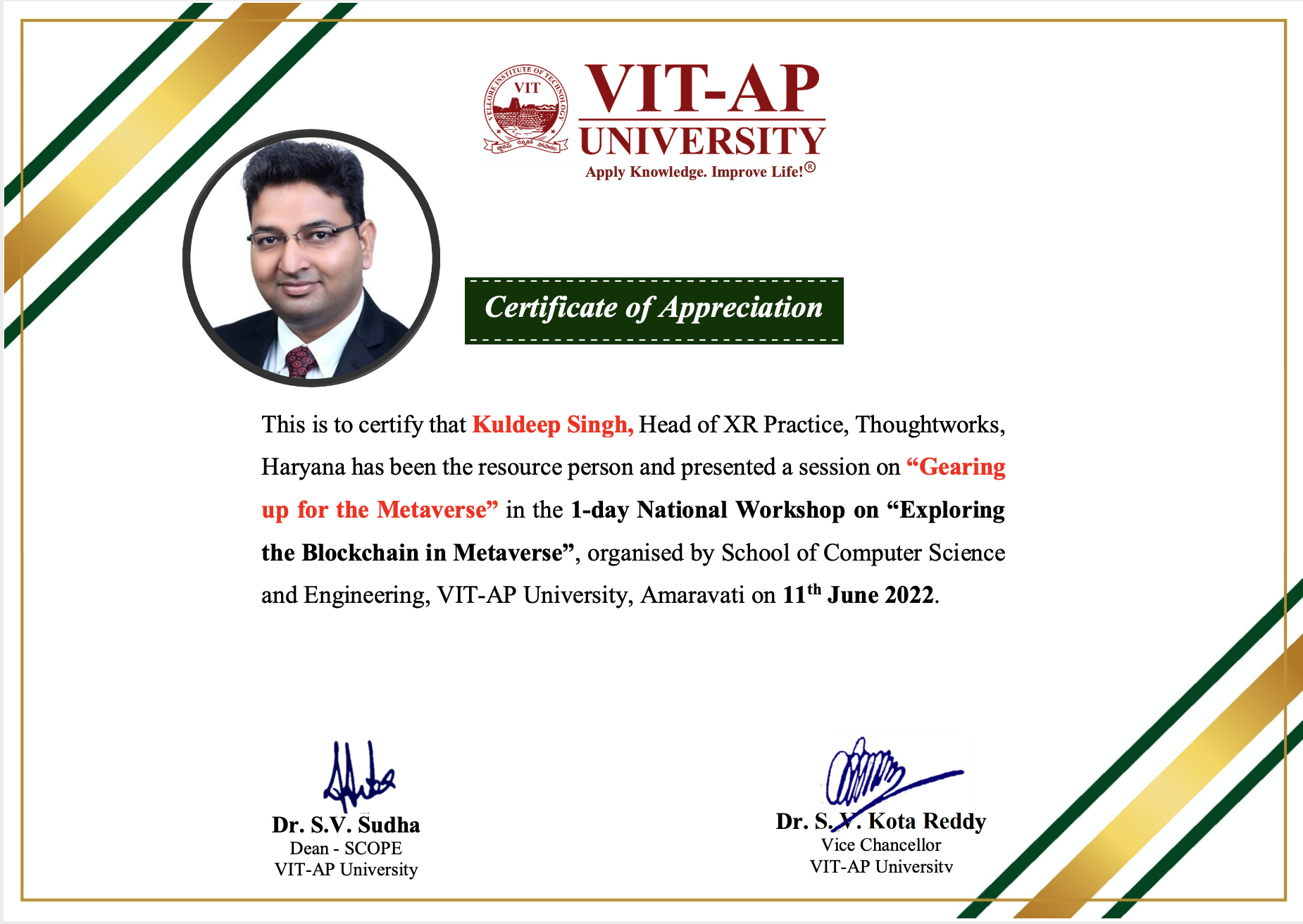 Also received appreciation letter from VIT-AP University.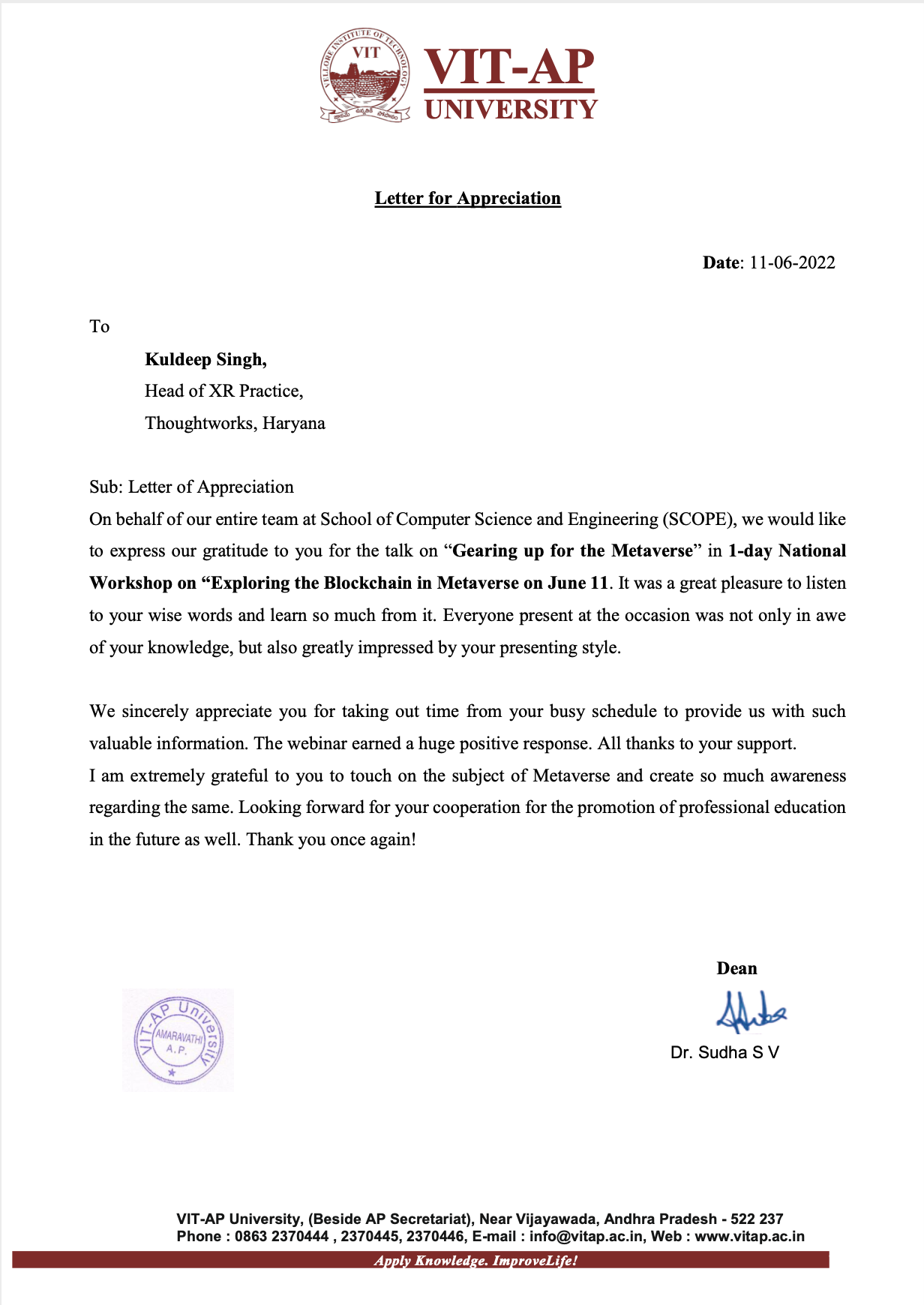 Those who missed the live session
Here are the slides of the session.
I will share video recording soon. Stay Tuned!
Happy learning!
#event
#students
#speaker
#lecture
#xr
#ar
#vr
#metaverse
#webinar
#nft
#blockchain