Community Events are the Energy Boosters!
- 4 minutes read
- 835 words
Recently, I had the opportunity to contribute to an event called "GTA Ghaziabad - Let's Fork Together". The event was hosted by a community of working professionals and undergraduate engineers from nearby colleges in NCR, and took place at my home office, Thoughtworks Gurgaon. Participating in this event provided me with another energy boost, and in this article, I would like to share my experience and give you a glimpse of what the event was all about!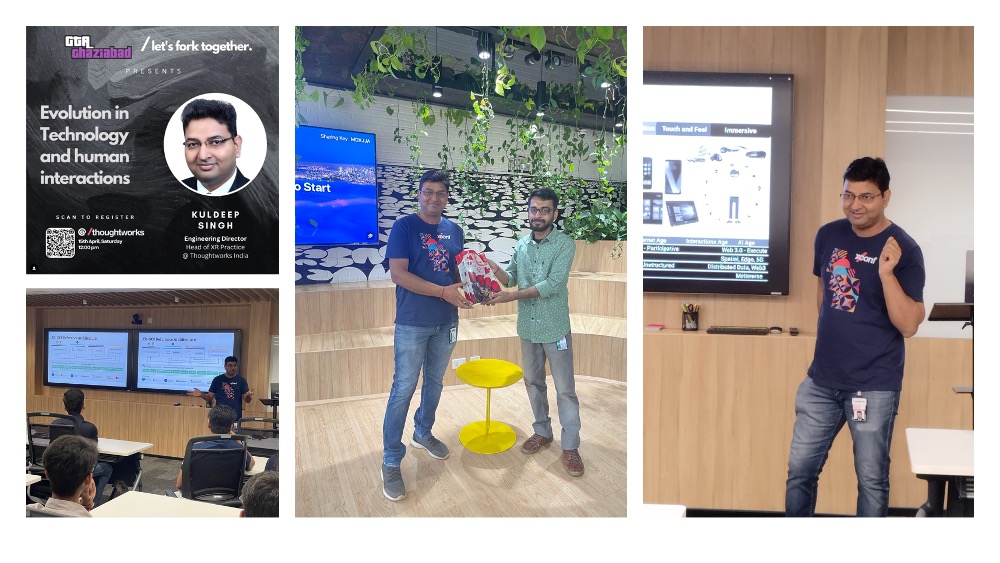 WHY IT MATTERS: The evolution of technology in the future hinges on the extent to which industries, academia, governing bodies, and individuals can work together to define its direction. By fostering a culture of community, we can collectively share and learn, creating a win-win situation for all contributors. This principle aligns with the purpose of Thoughtworks, and it resonates with me and many.
Shivam Gulati, a Thoughtworker and co-organizer of the event, contacted me to speak and even secured an office space for the event.
More than 60 people joined this in person event, to spend quality time with each other.
🗣️ Speaker Sessions
I delivered a session on "Technology Defined Interactions," exploring how technological advancements are leading to new methods of interacting with machines. The current state of human-technology interaction is not far off from what was envisioned in science fiction. Today, we have access to advanced touch and gesture-based interactions, wearable technology, and sensors. During the session, I emphasized the importance of staying ahead of the curve to remain competitive in the future. Read here.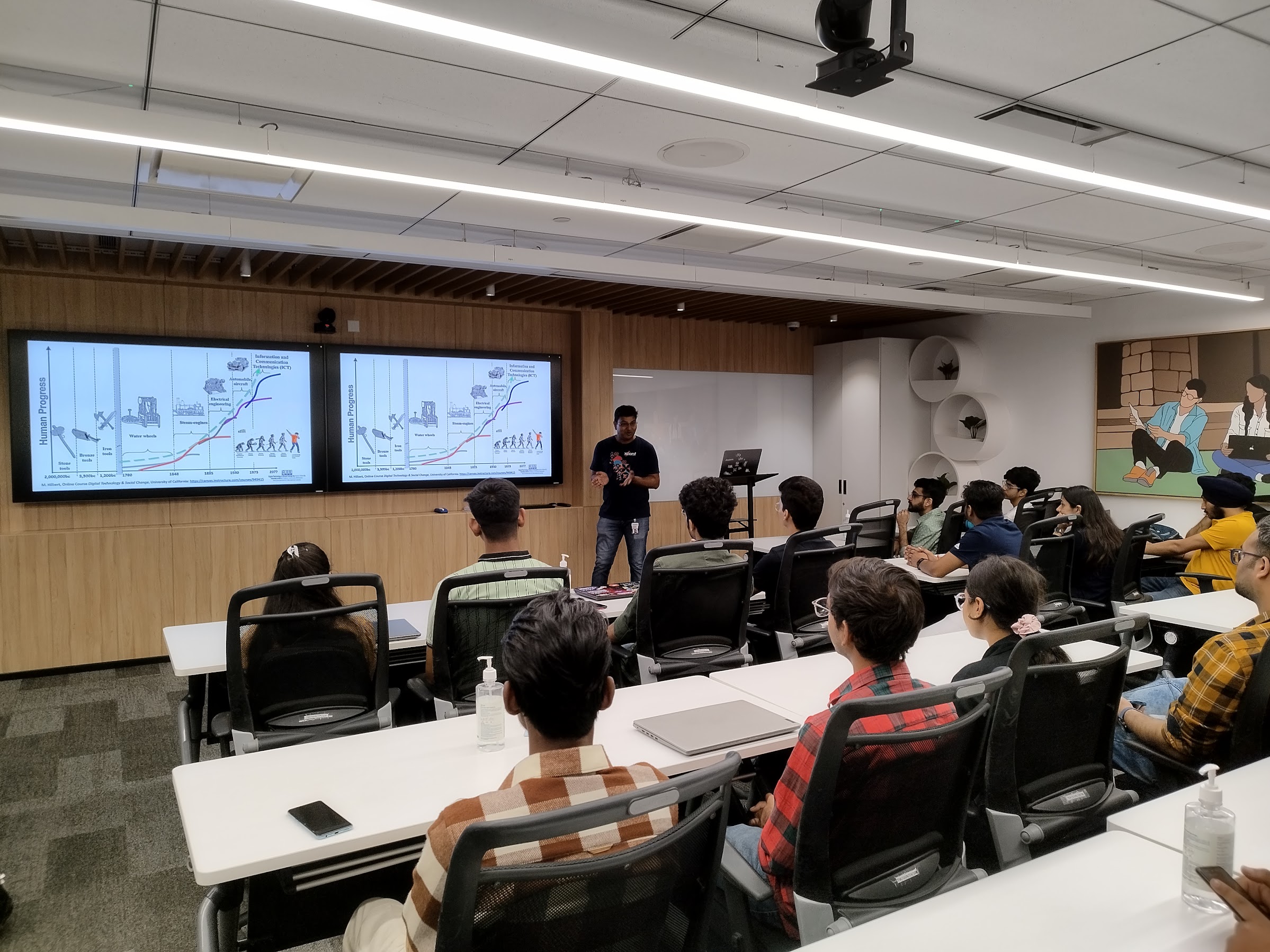 During my session, I also delved into the topic of sustainability and responsible tech, which is close to my heart. I highlighted the Green Software Foundation (GSF), an organization supported by industry giants like Thoughtworks, Accenture, and Intel, which is creating a trusted ecosystem for green software. To make improvements in this area, we need to start by measuring our impact at every level of the product we build. For example, if we want to reduce carbon emissions, we first need to measure them. With the increasing resource consumption associated with the new GenAI era, it is critical to consider the costs to the environment and society. We are consuming half a liter of water just by asking a few ChatGPT questions.
Moreover, I discussed the potential for technology advancements and the ongoing pandemic to create more societal isolation, making certain sections of society feel alienated from the rest. Thus, it is essential to keep diversity and inclusion in mind. To learn more about these topics, please visit here.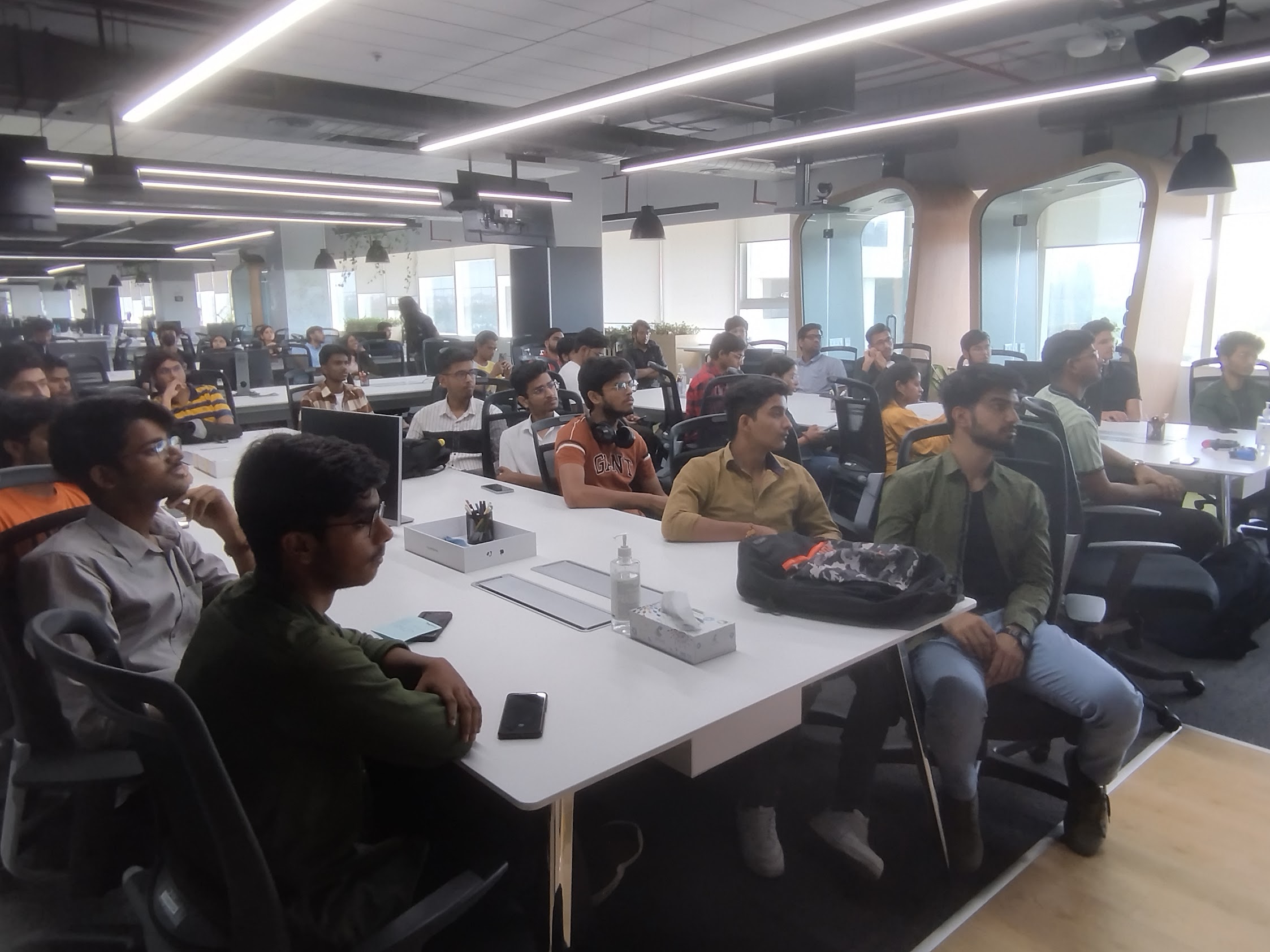 The event featured an impressive lineup of speakers following my session. Harpreet Singh Seera, a senior mobile developer from Frontier Wallet, presented on multi-platform app development using Flutter, while Saransh Chopra discussed the importance of open-source contributions and went into detail on the Google Summer of Code (GSoC) program. Their presentations highlighted the mutual benefit of open-source for both developers and the community. Dibyasom Puhan also gave an informative talk on Machine Learning on edge with GCP and demonstrated some fantastic demos. There were couple of more, and the discussions on DevOps and automation that arose during the event were also insightful.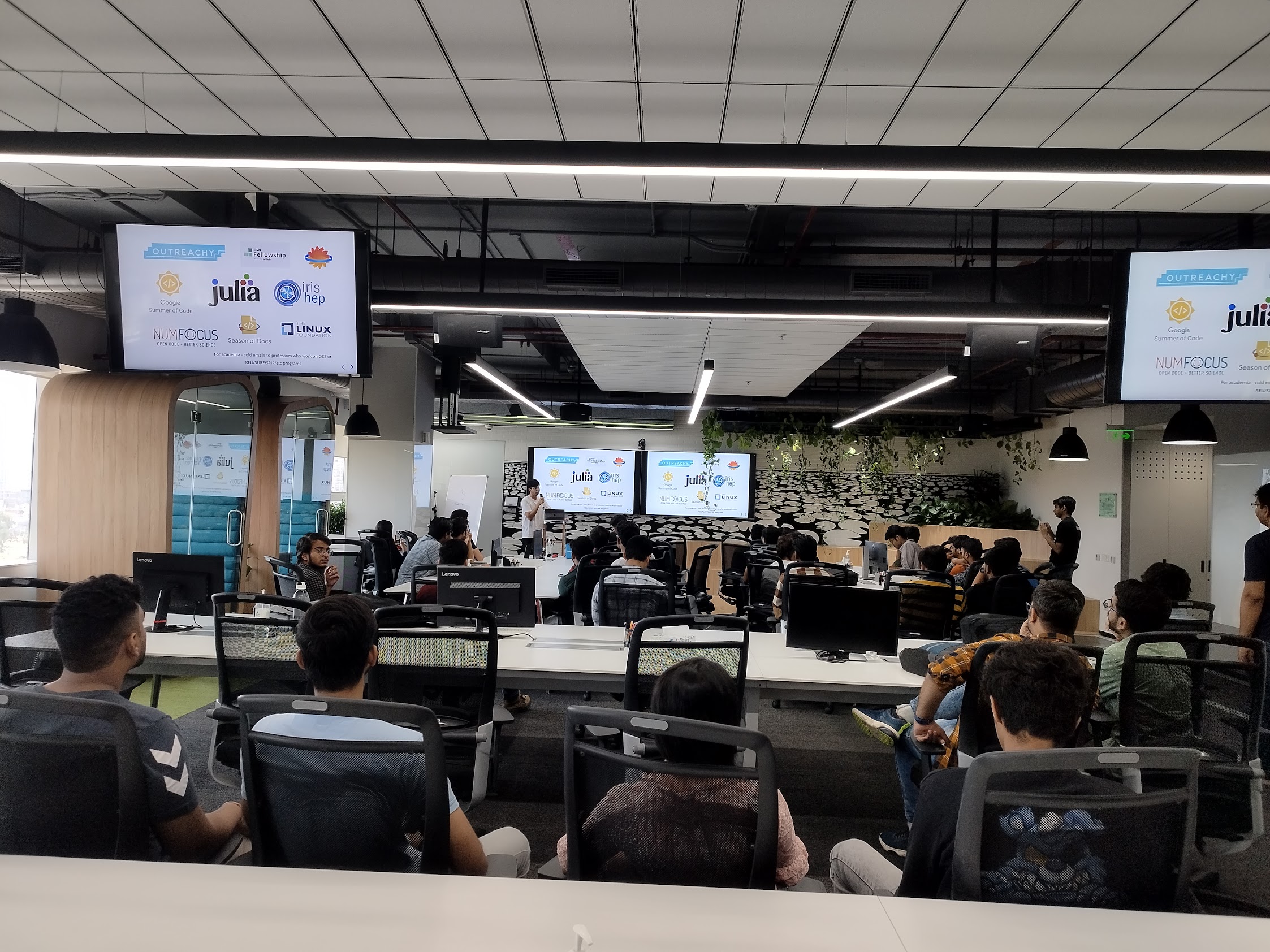 I asked a few questions to the audience, such as how many of them had used the XR feature on their phone and how many had used ChatGPT. To my surprise, 100% of the audience responded positively to these questions. This was a testament to the tech-savviness of the audience and their openness to new technologies.
We also had a discussion about the impact of AI on job replacement. We agreed that those who are not using AI in their work may eventually be replaced by those who do, and that this new generation, which is more aware of technology, may replace existing knowledge workers if they do not reskill themselves.
😋 Networking and Fun
We had number of side conversation on how thoughtworks value open-source, and talked about bahmni, selenium, books and more. Not just that, many thoughtworkers believe that the async way of working for open-source development is becoming a normal way of working, async-first.
In person events are an opportunity for networking and fun, I am sure that participants liked the vibrant gurgaon office, and they have collected memories visiting our office. I like the delicious lunch served by the event organizers, specially the "arora lemon" 😀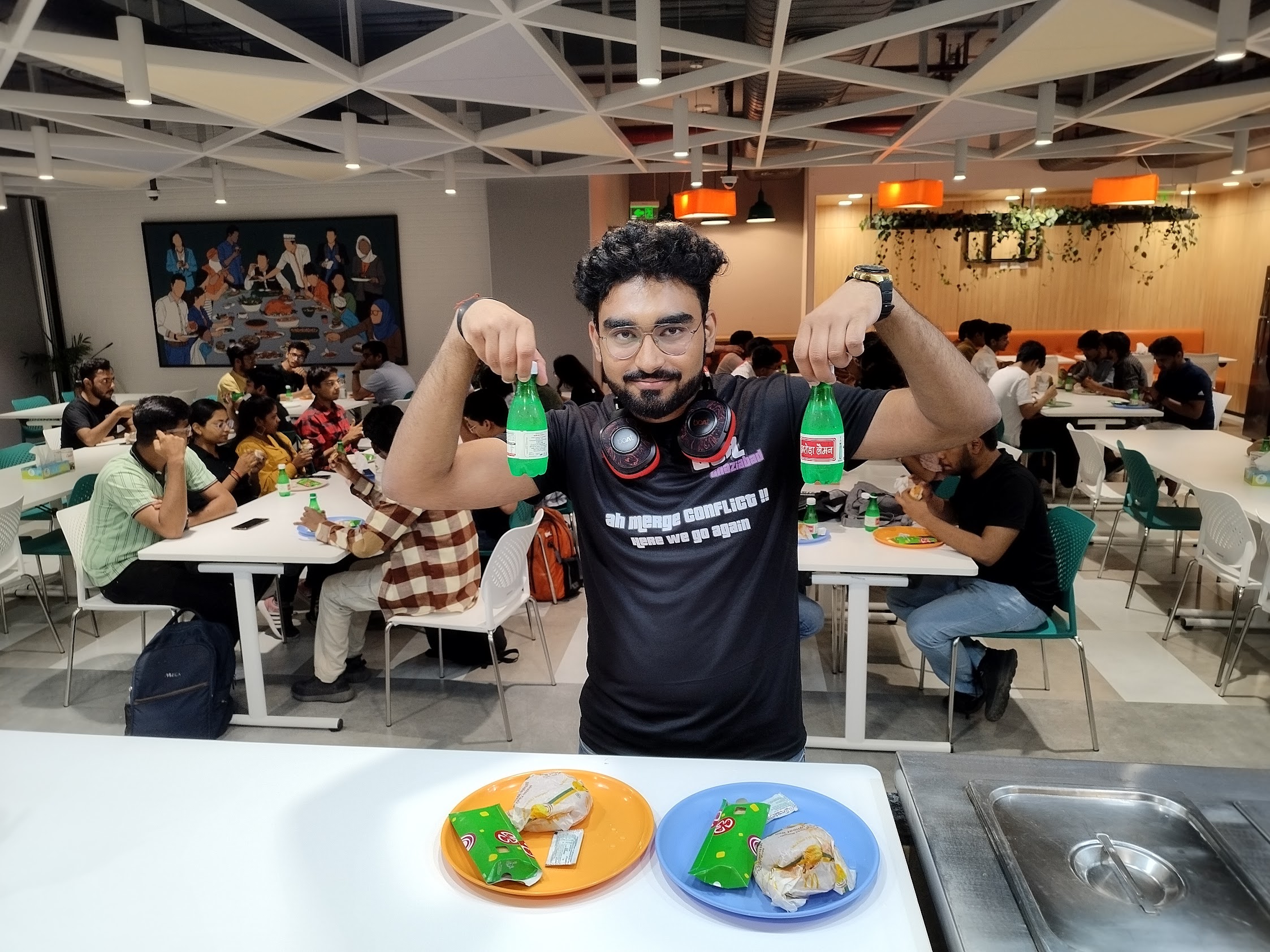 Interesting conversation with Shubham Shakti and Sarthak Jain. Like this one, they organize various events and hackathons, Sarthak unveiled the next upcoming - The Great India Hackathon - Jabalpur. We discussed various synergies on how thoughtworks and thoughtworker may collaborate further.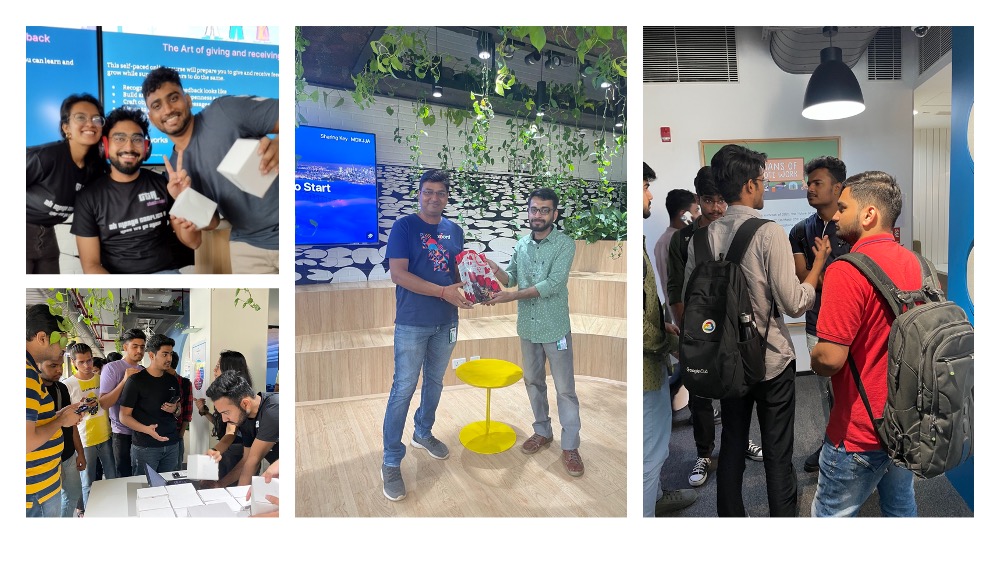 Kudos to all the organizers, Aishwarya Suresh, Shubham Jain, Animesh Pathak, Nishant Mishra and the team, for making this happen. This office was built during covid time, and I see the best use of the podium since it was constructed 👇 the happy faces.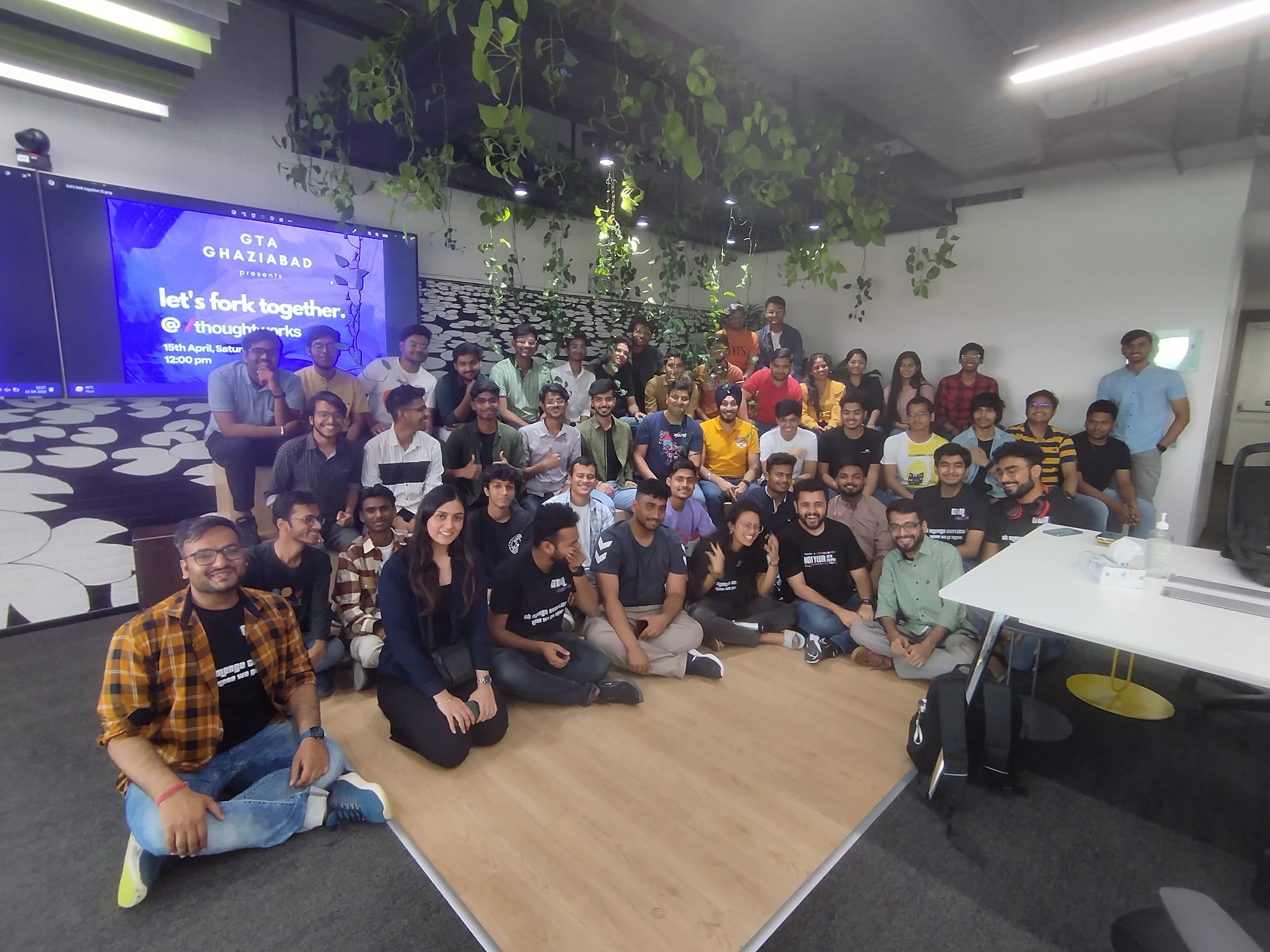 Keep it up! Learning matures only by sharing it with others.
#xr
#thoughtworks
#event
#speaker
#green software
#talk
#sustainability
#metaverse
#gta
#university
#students
#startup
#takeaways
#learnings