Success Mantra
- 3 minutes read
- 629 words
Everyone in India is talking about Jeff Bezos, the richest of the world, who was on India's visit recently. People are talking about the investments he is making in India, talking about his prediction about India's "21st Century is going to be the Indian century", and discussing the impact on small businesses. We have seen disruptions lead by Amazon in multiple sectors, now people have a fear that whatever Amazon touch, it becomes Amazon's. This fear may be true, as Amazon always stays ahead of the curve.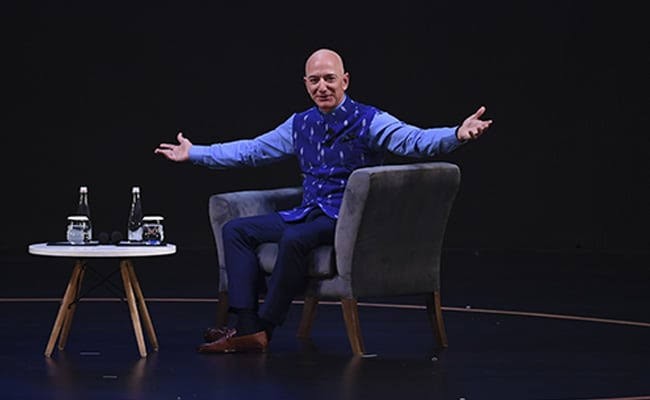 How could Amazon always be true? what makes Amazon or Jeff Bezos? What is the success mantra of the company like Amazon?
The book "Success Secrets of Amazon by Steve Anderson" talks about 14 principles that lead to amazon's success. Not all the steps Amazon takes are successful or infact Amazon doesn't take a step but takes a journey, which means continuous effort to make the way ahead.
Here are my top 5 takeaways from the book:
Return on Risk (RoR)
Evaluate RoR instead of RoI, invest on Risks. The process of evaluating return on a risk improves the risk-taking capability, which is a key factor of the success of a company like Amazon.
Not doing a thing is equality riskier than the risk of doing that. So it is always better to act and know if that works.
Experiment more and celebrate the failure
Celebrate your failures and come out of them, make them the successful failure. Failure is the bigger teacher of life, learn from them. Plan for the failures, and make the mindset shift. Amazon's failed in the first place ideas like Amazon Auctions as eBay competitor, zShops and Fire Phone but all these failures turned into a business of billions of $ now - amazon shopping, Alexa and more.
Bet small but on the big idea, and follow closely and progressively. Free shipping, AWS, and Kindle are examples of the same. They started small but with a big aim in mind.
Don't afraid of failures, but focus on making them successful failures. Have a dedicated investment in experimentation, and indulge it part of the culture.
Speed up decision making by decentralizing the authority especially for the decisions which can be changed or reversed. It is worth trying them instead of delaying them for multi-layer approvals, and if they don't work then also you have learned from it. Trust your guts and keep trying.
Move from customer-focused to customer-obsessed business
Amazon is not a customer-focused business but it is actually a customer-obsessed business. Understand your customer well, and stay ahead of what they need. Use technology to solve traditional barriers/ways of working, and improve efficiency and effectiveness. Reach beyond the expected.
Think long-term and own the future
To stay ahead of the curve, one needs to think in the long-term and build the businesses for future stakeholders. Align your short-term goals with the long-term plan. People will connect with your long-term goal if you promote ownership with them. Promote ownership as a culture, sharing the long-term benefits with people, make them decision owners, let them be open and collaborative, after all, they are the future business owners.
Set the bar high
Save your belief and organization culture, no matter what, keep the high standards and don't dilute the culture on the name of the scale. Organic growth is not always viable, thus we need to go and include people from outside, so hire best or develop the best. Measure what make sense, financial data is not only the measurement of success.
Conclusion
Here I talked about my top 5 takeaway from Amazon's success stories. Read out the book, letters of Bezos to understand more about the success mantra of Amazon.
It is was originally published at My Linked Profile
#general
#selfhelp
#success
#book-review
#takeaways
#motivational