Effective communication: five key insights
- 5 minutes read
- 1042 words
Communication is a puzzle - will others understand us as we hope? What's the secret to effective communication? In this article, I share my top five lessons from books, personal exploration, and experts in the field.
I'm still learning this art, and it's ever-evolving. I've read couple books and followed communication pros, they shed light on how crucial communication is, especially in our modern ways of working. But it's clear even they're always learning. Communication is complex, influenced by what we say, how we say it, who we're talking to, and the context. The listener's side matters too, with their interests and personality in play.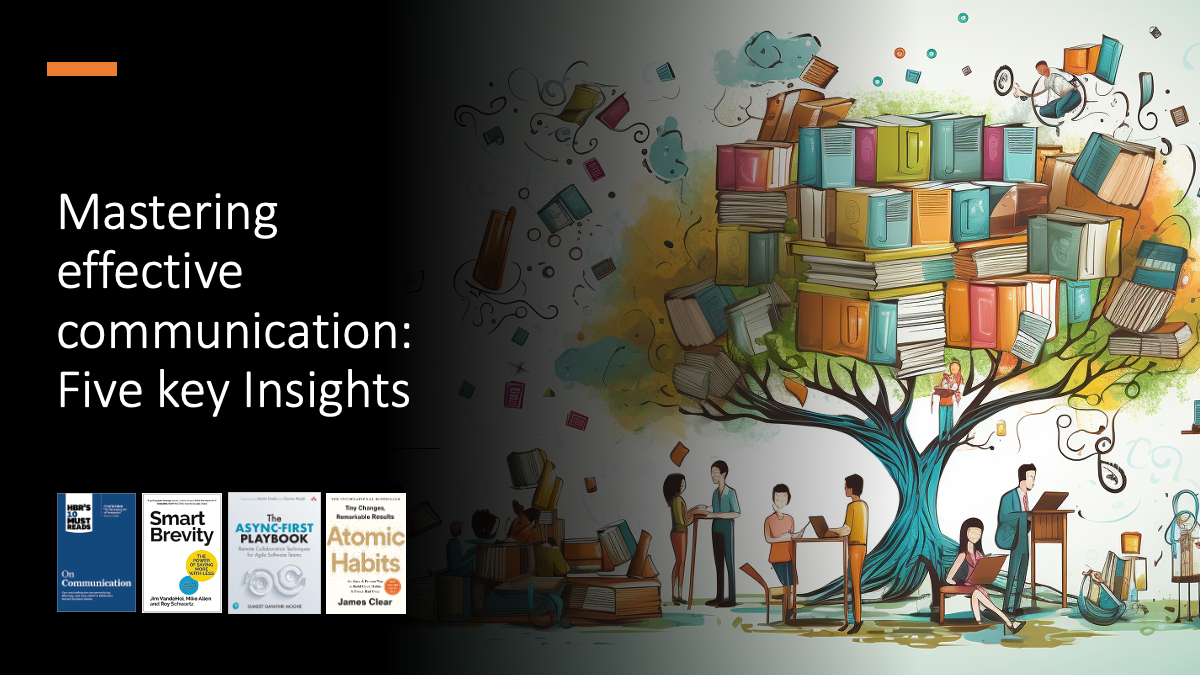 Let's dive into the top five takeaways that simplify effective communication
1. Communication: a two-way street
Communication isn't just about talking or writing; it's a partnership between the person delivering the message and the one receiving it. Think of it like a dance, where both partners need to move together. The place where the communication happens is also important.
Ever noticed that what works with one person might not work with another, or something that didn't make sense before suddenly clicks? Well, a book HBR's 10 Must Reads on Communication explains that a person's characteristics that covers how they act and take decisions can affect how they understand what you're saying. So, it's not just about what you say; it's about who says it, how they say it, and where they say it. In other words, for your message to be effective, it has to match what the other person expects.
Effective communication isn't the job of just one person. It's a team effort between the person sharing the information, the person getting it, and the situation where it happens. To make communication work better, it's important to share who you are, and be clear about what want say and what all you expect. Before you start talking formally, it's a good idea to ask the other person what they expect. This way, you both can set some ground rules and plan how to talk better together.
2.Communication: more than just face-to-face
In the past, people used to travel a lot to meet face-to-face, thinking it was the best way to communicate. But as time passed, we got better tools for collaboration. These tools made it easy to talk to each other right away, even if we were far apart. This became the usual way to communicate.
But something else has been happening too. Async communication has also grown from mailing. This means we can talk to each other without worrying about where we are, what time it is, or even what language we speak. We can take our time to think before we reply, instead of saying the first thing that comes to mind.
Sumeet Moghe, The Async Guy (TAG) talks about how we should embrace async communication as the way of the future. It's about being flexible and using async as our first choice for communication, only using real-time talk when we really need it. He even came up with a set of rules, called an async-first manifesto, for making software in a more flexible way. Don't miss The Async-First Playbook, a must-read book.
3. Communication: not a one-size-fits-all
The book Smart Brevity : The Power of Saying More with Less takes a deep dive into how we can be concise and courageous in our written and spoken words, it also covers how to me make our meetings more effective. We can easily find similar sources from experts that emphasize the importance of making our language inclusive, clear, and to the point. Sumeet Moghe, who continually offering communication tips for improving our work methods, recently shared brevity tips for effective audio and video communication.
Along with these, remember a thing – one approach doesn't suit everyone. Effective communication needs to be personalized. Some folks prefer a quick and to-the-point summary, while others enjoy storytelling and prefer not to reveal everything right away. Business communications and chats with friends and family, they're not the same. Not everyone wants to read something in just a minute, and similarly, not everyone gains knowledge solely from short videos. Some folks love well-crafted books, while others prefer audio and video content.
In essence, communication isn't a one-size-fits-all concept. It's about finding the style that works best for you and involved parties.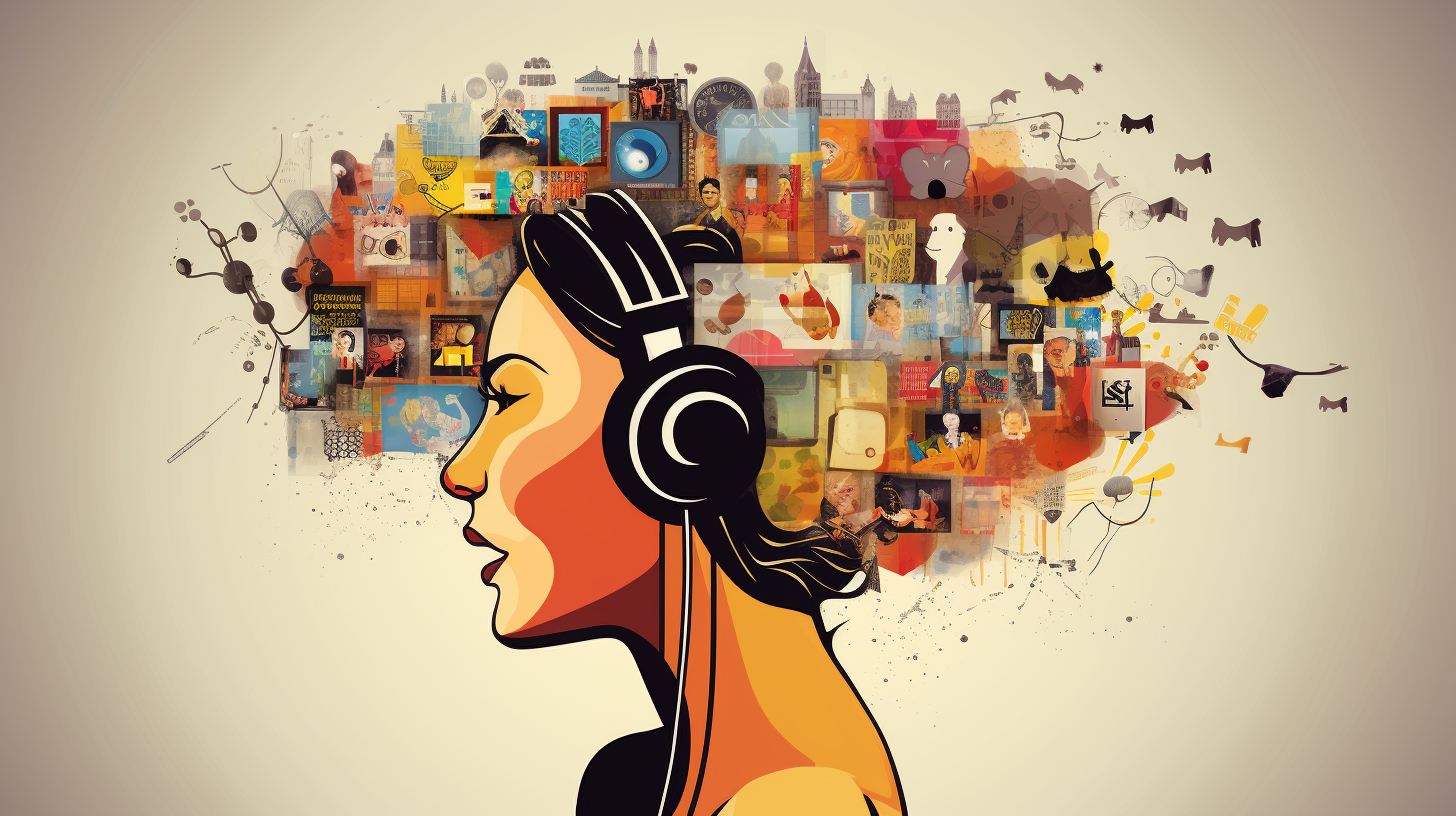 4. Communication: a learnable skill
Communication is not an inborn talent; it's a skill that anyone can develop. Like any skill, it gets better with practice and by forming good habits. To become a proficient communicator, it's essential to establish some smart guidelines for keeping things concise and regularly practice reading and writing.
Developing these skills requires discipline. A valuable resource in this journey is the book Atomic Habits, see my takeaways here. It offers insights into how to build habits effectively, which can be particularly useful for honing your communication skills.
Becoming an effective communicator involves one key action: communicate, and then communicate some more. To progress, you need to measure the effectiveness of different communication methods, refine your brevity, and consciously work towards improvement. With diligence and dedication, you'll surely make significant strides in your communication prowess.
5. Communication: the unveiling of assumptions
Lastly, it's crucial to recognize that assumptions often lie at the heart of communication breakdowns. We tend to make numerous assumptions about how we convey information and how it's interpreted by others. Conversely, those on the receiving end also harbor their own assumptions and biases, both about us and the message we're delivering. What makes this particularly challenging is that these assumptions are frequently left unspoken, leaving communication to rely on guesswork.
To foster effective communication, it's paramount to bring these assumptions to the forefront before diving into the actual exchange of information. This proactive step can eliminate misunderstandings and pave the way for more meaningful and accurate communication.
In conclusion, we can say that as we navigate the complex terrain of effective communication, it's essential to remember that it's not just about the words we use but also about understanding the perspectives and preferences of those we communicate with. By embracing flexibility, curiosity, and a commitment to continuous learning, we can become proficient communicators capable of fostering meaningful connections and achieving our goals.
#communication
#motivational
#consulting
#effective
#insights
#learnings
#takeaways
#communication skills
#tips
#writing
#reading
#listening
#general
#selfhelp
#change
#habit
#bookreview
#leadership