Speaker at Meta-MeitY XR Startup Hub, IIT Delhi
- 5 minutes read
- 985 words
Extending Reality is providing experience to user where the boundaries of real and fake blur, and use believe in the new reality presented to them. In the recent years, the tech has evolved to enable extending the reality by XR (AR/VR) faster, and much more evolution still to happen. I was invited at Meta and Meity's Startup Hub program as an industry expert. Here I reflect on the day I spend with the few of the top startup of india, who want to solve some of the key challenges using XR and related technology.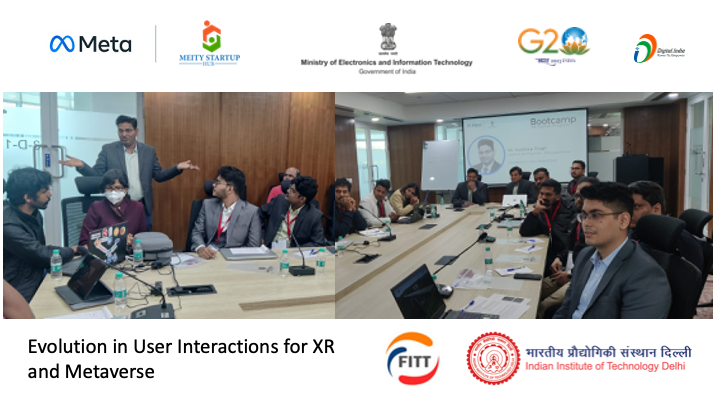 Meta-MeitY Startup Program
India is home to one of the most vibrant startup ecosystems, and Ministry of Electronics & Information Technology (MeitY), Government of India is leading and facilitating a gamut of Innovation and IPR related activities across the country towards expansion of this ecosystem. XR Startup Program is a collaboration between Meta and MeitY Startup Hub (MSH). The program aims to accelerate India's contribution towards building the foundations of the metaverse and nurturing the development of Extended Reality (XR) technologies in India. Foundation for Innovation and Technology Transfer (FITT) at IIT Delhi is a techno-commercial organization from academia is counted amongst the successful such organizations. FITT is an implementation partner for the Meta and Meity's XR Startup Program
The metaverse is being touted as the next internet, read my earlier articles to understand it more. At this stage we mainly understand it as a tech evolution where XR (Extended Reality) is at it's center. In some more articles I also touched upon the usecase and challenges and talked about a need of building up partnership of industry, academia, government, public/private institutions, and people to solve challenges of future. This program and the event was perfect example of that partnership.
The Event | XR Bootcamp
The sortlisted startups for this program come for 5 days bootcamp, where they would further enhance their ideas, build MVPs and find the way forward. Meet the industry expert, partner, investor and more.
Event was kicked off by Dr. Anil Wani, Managing Director, and Col. Naveen Gopal (Retd.), COO, FITT at IIT Delhi. And keynotes from Radhav from Meta.
I took the first industry expert session of the event. I was amazed with talented participants, specially seeing some non-tech background people like doctors, physio, dentists, researchers, professors talking possibility of deep tech. a very much diverse group, capable to bring the best. Carrying number of interesting products, ideas on healthcare, manufacturing, game optimization, edutech, training, retails, events, haptics etc, and ready to tap on XR. I can already see some future pioneers emerging from this group.
Interestingly this was my first time that I was not explaining people about "what is XR", as the room was full of XR enthusiast, I directly jumped to following 3 topics :
Evolution in User Interactions - The way we interact with technology today is not too far from what was predicted by futuristic, sci-fi pop culture. We are now living in a world where sophisticated touch and gesture based interactions are collaborating with state of the art wearables, sensors. We talked about why it is important to stay ahead of time to be in the race of future. Read more about it here. I also talked about best practices for user experience design and development for XR.
XR Content Management - There are already a wealth of examples of XR being used in different industries. However and wherever XR is implemented, a key challenge is content creation, and managing it. Nothing, after all, can be extended without new content. XR depends on dynamism — we need to be able to create content that supports and facilitates such dynamism. Read more about the same here
Sustainability and responsible tech - This is the topic very close to my heart, as techie and as the countryperson, as part of society, how can be use the tech responsibly? I discussed Green Software Foundation (GSF), which is building a trusted ecosystem of people, standards, tooling and best practices for Green Software. It backed by organizations like thoughtworks, accenture, intel's of the world. We can improve only when we can measure it. Eg: If we want to reduce carbon emissions from what we are building , then we first need to measure it, at every level in the product we build. All future tech would require multiple fold increase in computation, resource utilization, and everything has associated cost to environment, society. Other aspect we discussed was, tech advancements may create more isolation in society such that a certain section may not use certain tech, and considered alien to that society. So it is important keep Diversity and Inclusion in mind. Read more here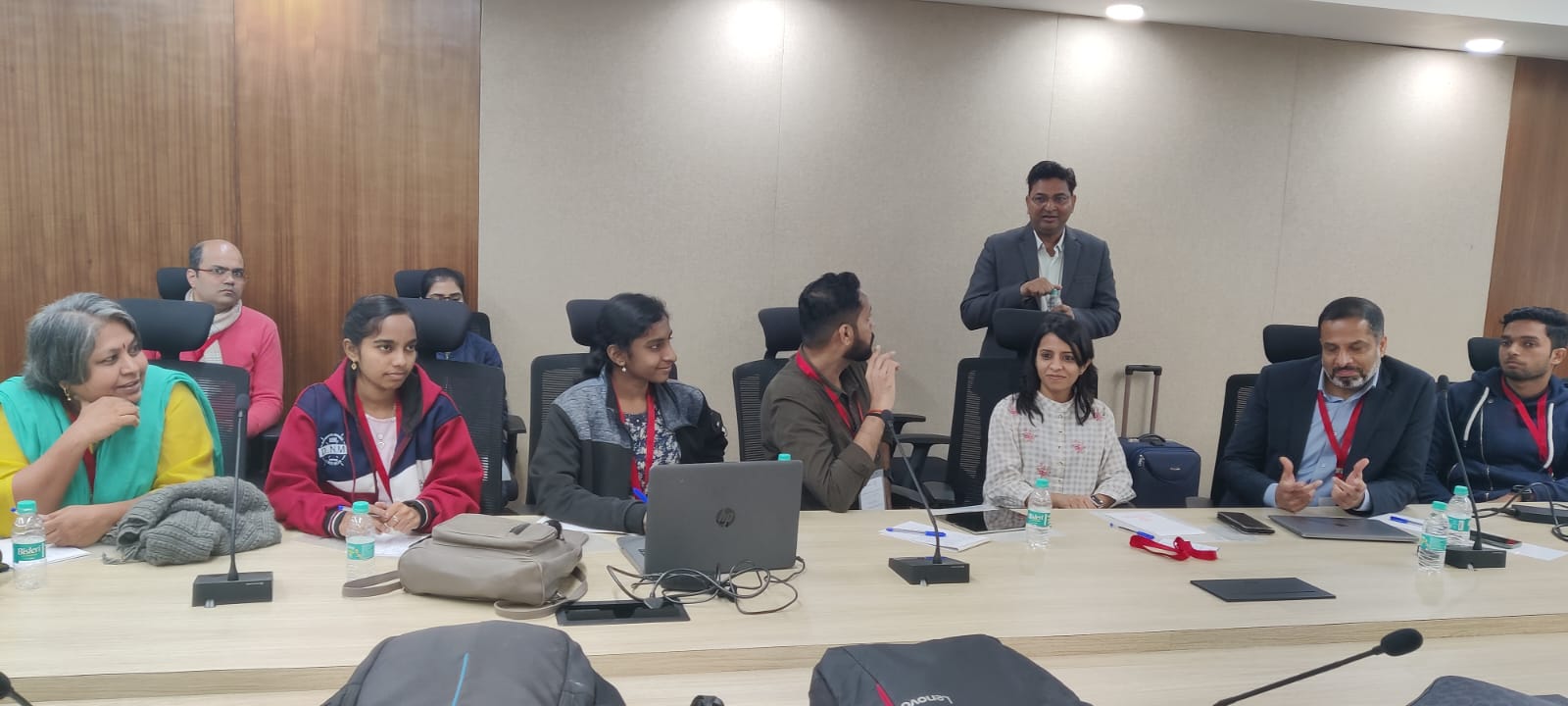 We delved into how XR is shaping the future of user experience and revolutionizing the way we interact with digital content. The audience, composed of innovators and entrepreneurs, was highly engaged and participated in thought-provoking discussions, bringing fresh perspectives and ideas to the table.
By the end of my session, Mr Sachidanand Swami joined the session, who is a serial entrepreneur and industry expert, IIT Delhi alumnus, and Fonder of Invoxel. He shared great insights on working with public sector and government projects in India. How the participants can take their ideas to market, and get visibility at right place. He also talked about importance of social capital.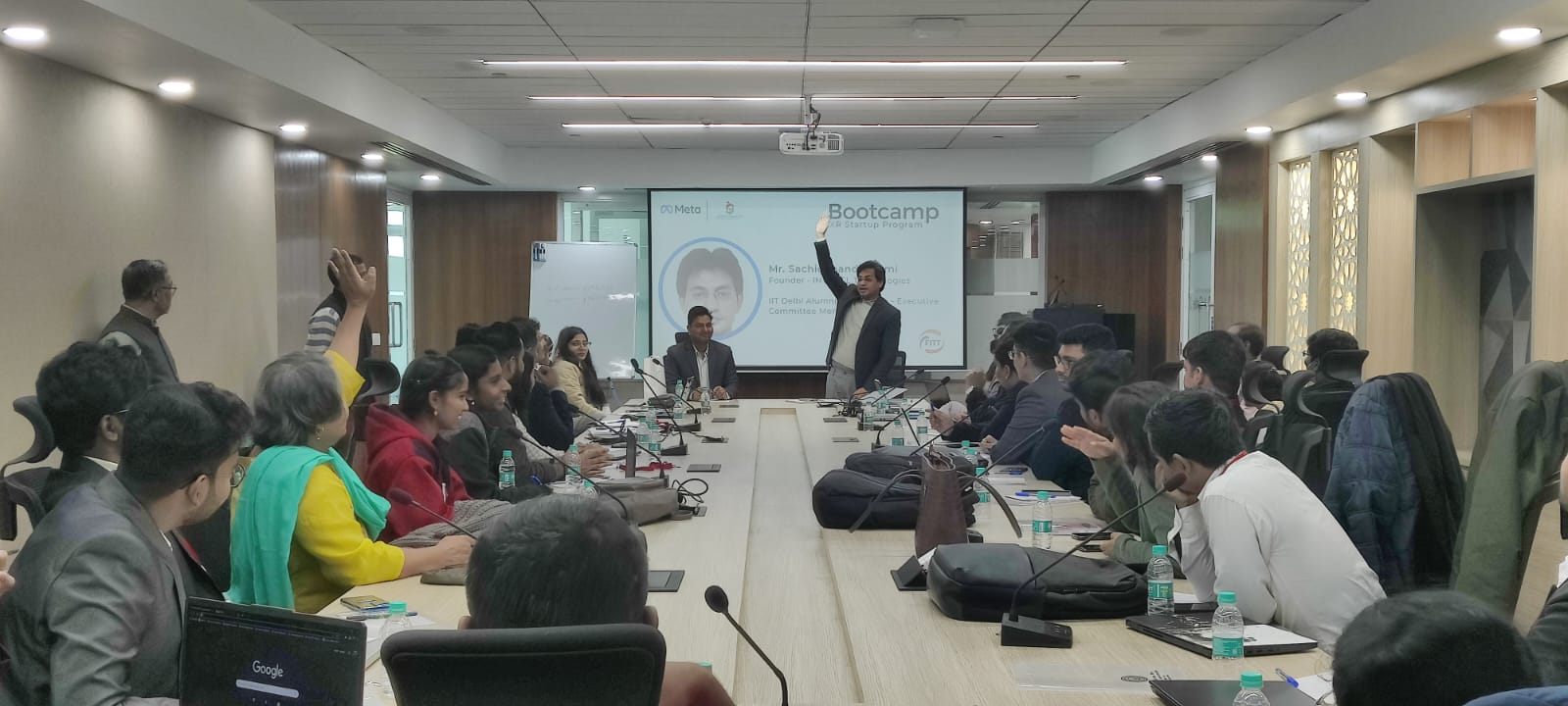 During the lunch and networking time, I let few participants try my Lenovo's ThinkReality A3 device, and they loved the device, and wanted to build for it.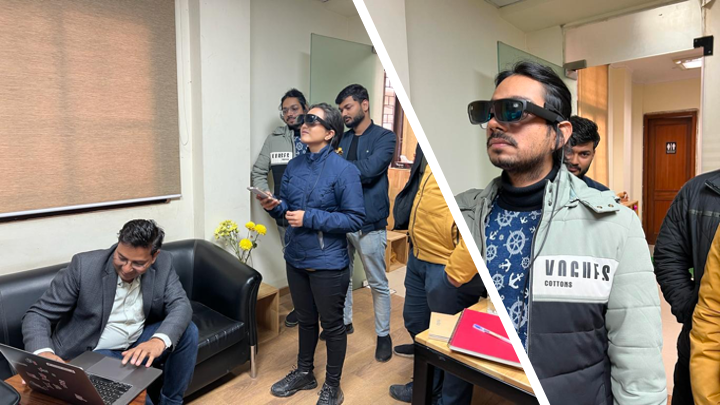 I also visited Mr Sachidanand Swami 's office, and discussed our synergies. Would like to thank Mr. Swami for suggesting my name for this session, and hosting me at his office, and connect me with his team, loved to see the interesting work his team is doing. Also like to thank the organizers at FITT, and loved the FITT gift hamper.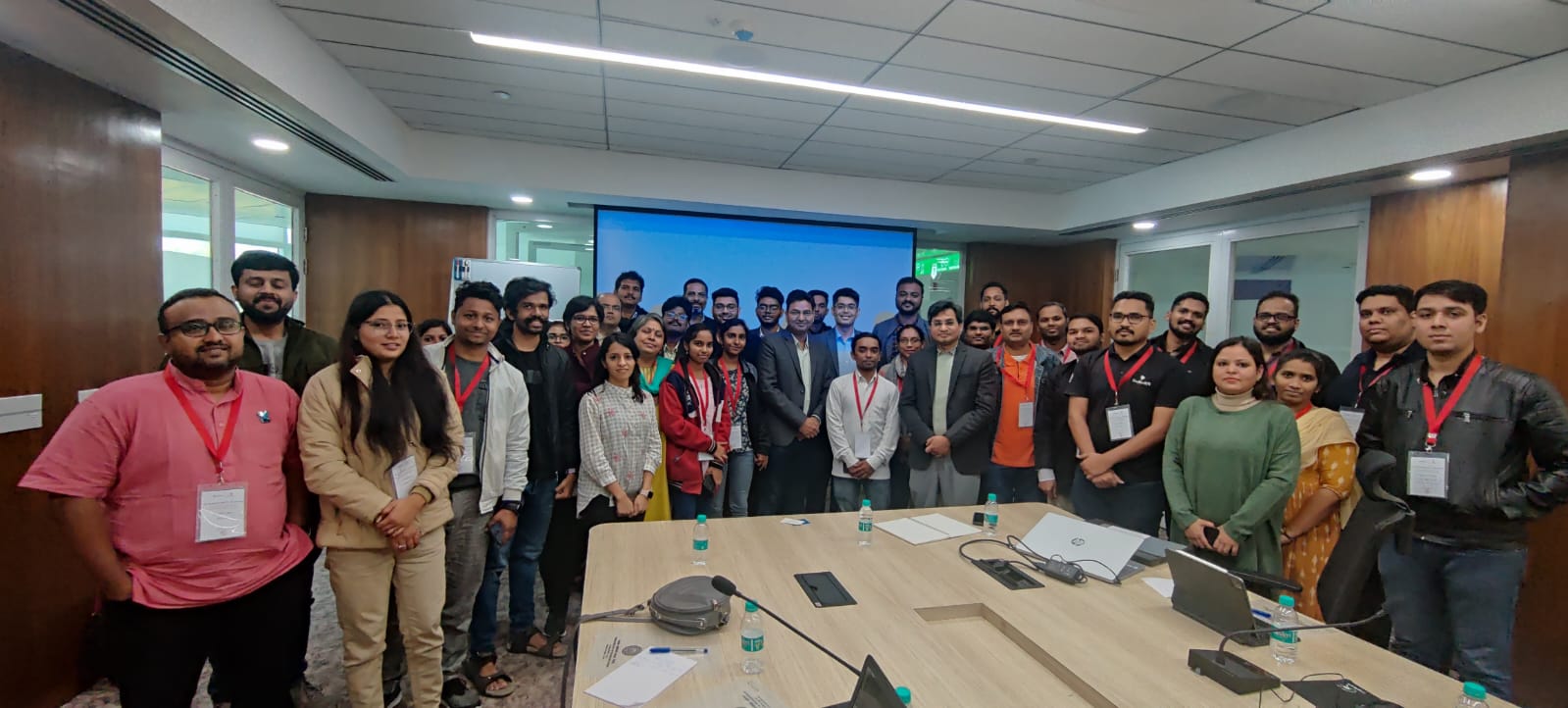 Happy learning, Sharing and Caring!
#xr
#ar
#vr
#mr
#thoughtworks
#event
#speaker
#green software
#talk
#sustainability
#metaverse
#iit
#university
#students
#startup
#takeaways
#best practices
#learnings