Panelist & Organizer - Nagarro LSD - Industry 4.0
- 2 minutes read
- 277 words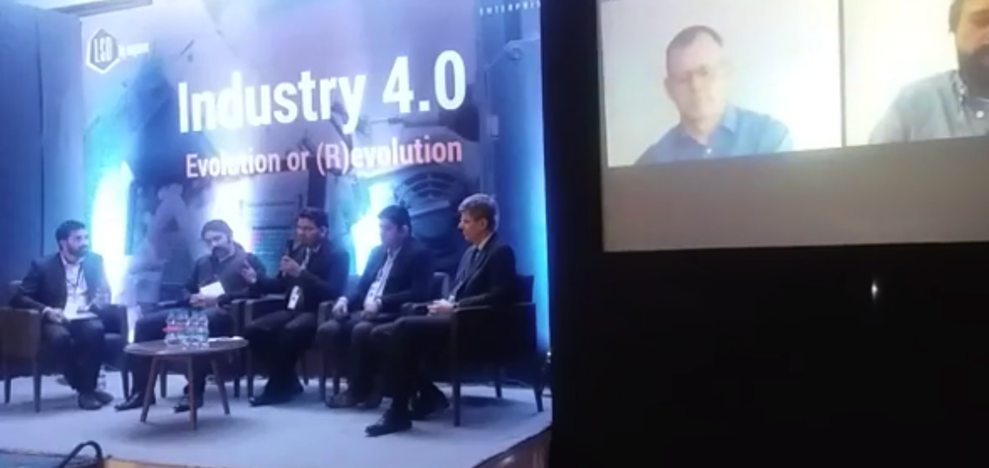 Organized Nagarro LSD event, on Industry 4.0, demonstrated usecases on connected services concept, and was a panelist for a discussion on
Smarter Services - Predictive, Always Connected, Personalized Global experts will debate ways to create smarter services based around predictive maintenance, always connected devices and personalized solutions.
Whether we call Industry 4.0 an evolution or a revolution, there is little doubt that it will have a disruptive impact on the manufacturing industry. This 4 hour event was embracing on Industry 4.0 and learn the nuances of this concept from world class experts.
Industry 4.0
Is Industry 4.0 the next wave of opportunity for IT industry professionals OR is it just another fad?
Learn about the concept of Industry 4.0 and its relevance in the connected world.
Discuss real world examples that leverage latest technologies such as sensors, security, cloud, mobile, and analytics to create connected factories.
Debate on ways to create smarter services based around predictive maintenance, connected devices, and personalized solutions.
Solve an Industry 4.0 use case and test your agility to deliver Industry 4.0 solutions.
Explore how Assisted Reality, Augmented Reality and Virtual Reality are poised to play a key role in the Industry 4.0 era.
Event Details
Embrace Industry 4.0 & learn from world class experts over an exhilarating 4 hr event #smartindustry #industry40 https://t.co/UNsV10FWCi pic.twitter.com/AkhRtoqAvP

— Nagarro (@Nagarro) January 11, 2017
We are ready!#lsdbynagarro pic.twitter.com/4bYUEx7rUE

— Kuldeep Singh (@kuldeepwilldo) January 19, 2017
Panel Discussion.
Video Link
https://www.facebook.com/nagarroinc/videos/10154260734290963/
Feedback and Social Collaboration
Matrix redefined @ nagarro #lsdbynagarro https://t.co/Y9C5AwoXzQ

— Kuldeep Singh (@kuldeepwilldo) January 19, 2017
We moved a planet from a table to another #HoloLens #lsdbynagarro pic.twitter.com/dYbAjpI5tl

— Ajay Yadav (@ajayyadav48) January 19, 2017
#iot
#industry4.0
#nagarro
#lsd
#ar
#vr
#cloud
#panel discussion
#speaker