Judge at MOZOHACK 4.0 by the Mozilla Students Club
- One minute read
- 157 words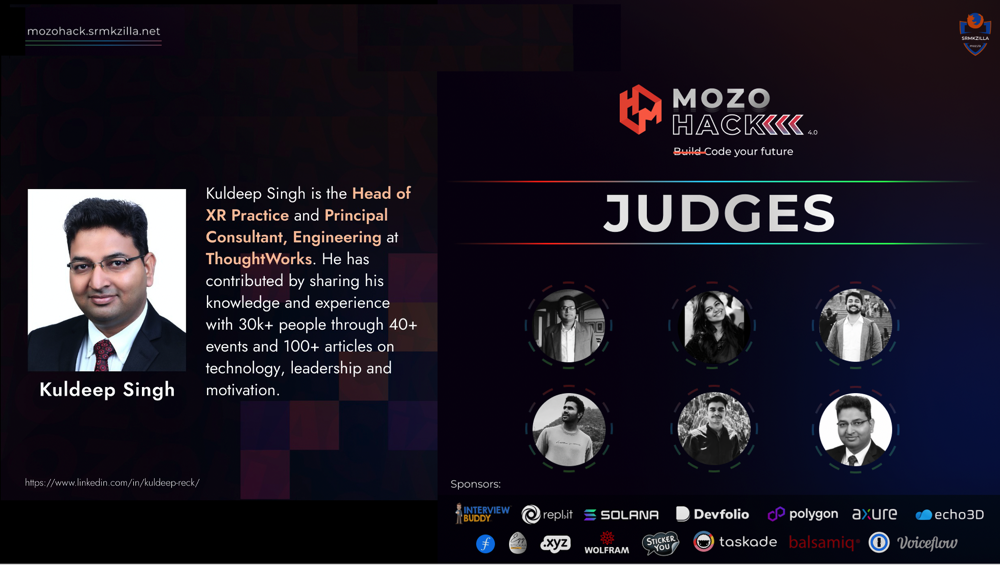 MOZOHACK is a 24-hour hackathon organized by SRMKZILLA. SRMKZILLA is a Mozilla campus club of SRM Institute of Science and Technology, Chennai(India). It is inspired by the Mozilla Learning Network, provides students an open platform to analyze and enhance their technical and non-technical skills, such as working on open-source projects, developing websites, technical fests, and workshops. The club is conducting the seventh edition of its annual flagship event – MOZOFEST'23 – where they celebrate student community through technical and non-technical events. MOZOHACK 4.0 is part of this event. The hackathon will attract young developers across the nation to build their innovative ideas as a team.
I am invited to join the event as a judge, and share my experience with students.
Exited to meet the young minds, the organizers and esteemed juri members (Srishti Gupta, )
Registration and Dates
Event is from 24th-25th Feb, 2023, and please register as mentioned on MOZOHACK link.
Event Wrap
Stay tuned!
#xr
#ai
#judge
#hackathon
#event
#ar
#innovation
#ml
#machine learning
#cv
#sustainability
#university
#students
#mozilla
#srm