Judge and Mentor - Smart India Hackathon 2019
- 5 minutes read
- 932 words
Recently got a chance to judge and mentor india's young innovators at Smart India Hackathon 2019, world's largest hackathon with 11000 shortlisted participants, hosted by 48 centers across India. It was organized by AICTE and MHRD, Govt of India. I was invited to Judge the event at Panipat Institute of Engineering & Technology, Panipat. I am delighted to contribute in the journey of India's transformation, and see innovative ideas from the new generation. It was an experience, which I would like to share in this post. Thanks to my friend Suresh K Jangir for introducing me with AICTE, and to all the judges, PIET students and organisers for making my experience memorable.
All set for next 36 hours
The event was started on time, and followed by a well defined packed schedule. We have been introduced with our next 36 hours duties and responsibilities as Judge and Mentors, by AICTE's Amit Parshetti.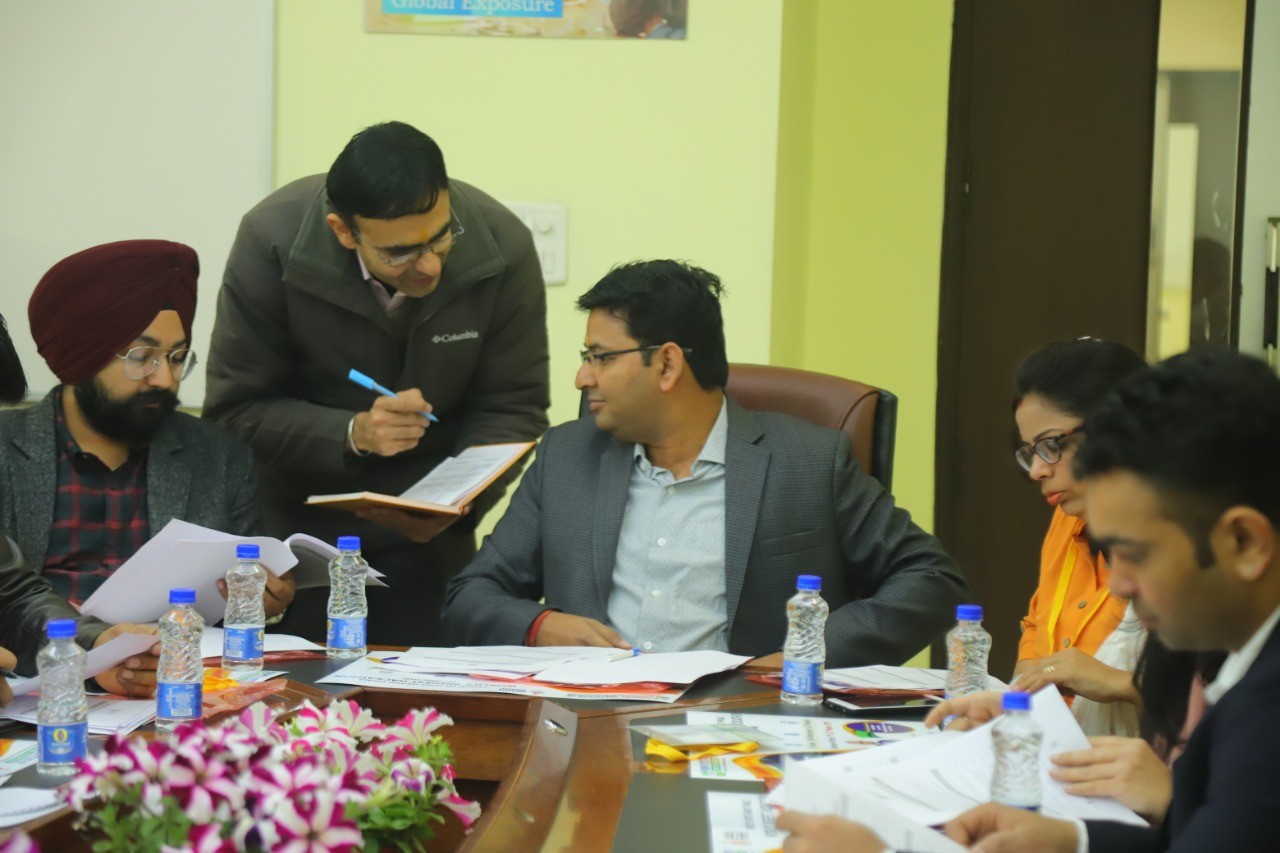 There were 4 categories in which participants were trying to solve the problems; Sports and Fitness, Sustainable Environment, Smart Textile and Smart Vehicles. Each of us, needed to do 3 mentoring rounds and 4 evaluation rounds in next 36 hours, day and night. The Judges panel consists of Dietician, Professors, Entrepreneurs, and Industry experts. It was great interacting with such a diverse team, and learning from each other's experience.
We started our initial mentoring and judging rounds, and found some interesting raw ideas, but they were far from realisation. These idea needed some polishing and mentoring to make them presentable.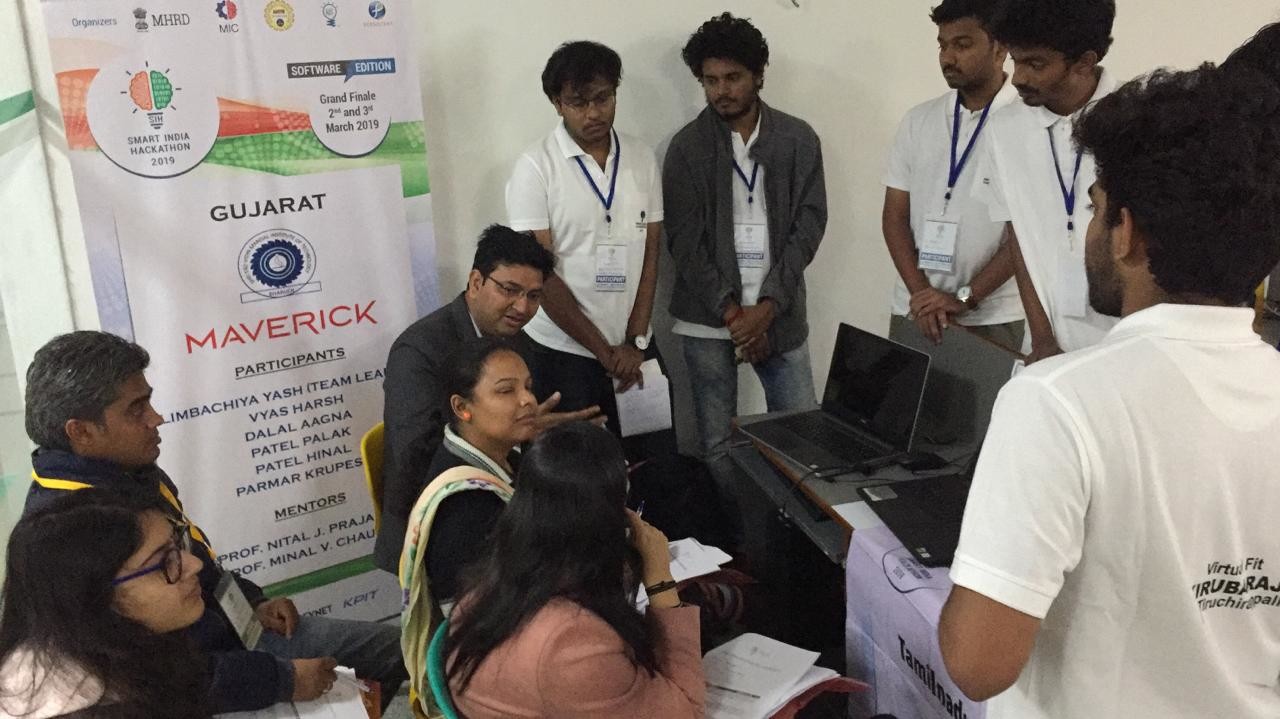 We have given our initial suggestions to the teams, and tried to let them think other parameters of making their product/idea successful. Most of the ideas were around software using IoT and AI. I was able to contribute well due to my relevant industry experience. The mentoring and judging round continued, and teams were working for the whole night to make their idea a reality.
The Josh moment - Student interaction with PM Modi
The young innovators were getting encouraged not only by the mentors, judges and coordinators but also by the Govt of India. It was a Josh moment for students when they get a chance to interact with the Prime Minister of India at 10 PM.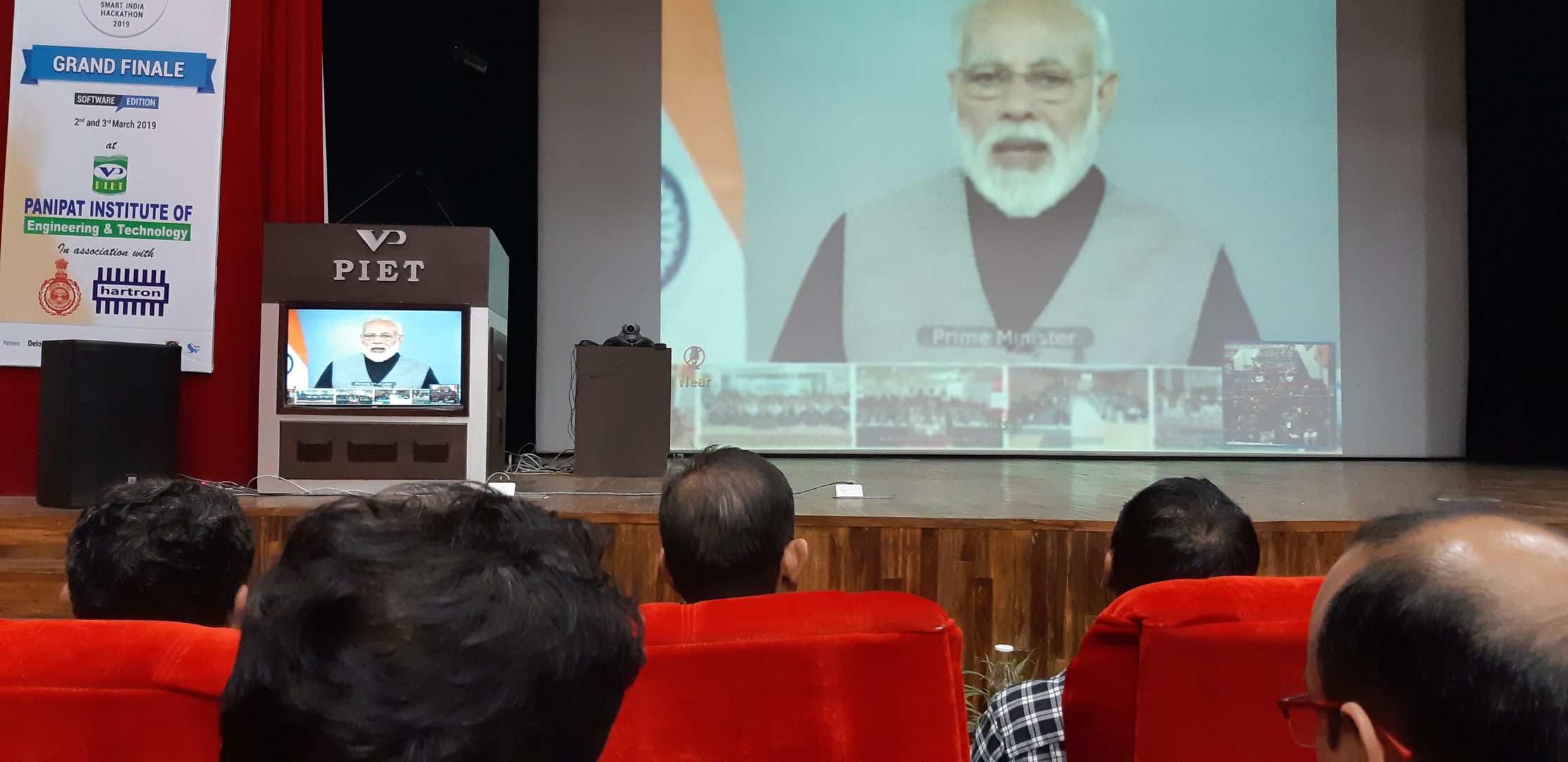 PM Modi interacted at multiple nodal centers, and discussed and appreciated their ideas. It was a great moment to see india transforming, see such a nice initiatives driven by Govt. Participants were also addressed by Shri Prakash Javadekar, Union Minister, MHRD.
Back to college days
I stayed in the college guest house, and staying there was like going back to college days, year 2K to 2K4 of NIT kurukshetra. I got chance to interact with Prof.(Dr.) Shakti Kumar, Director, PIET, who have taught my college professor, Prof. Jitender Kumar Chhabra.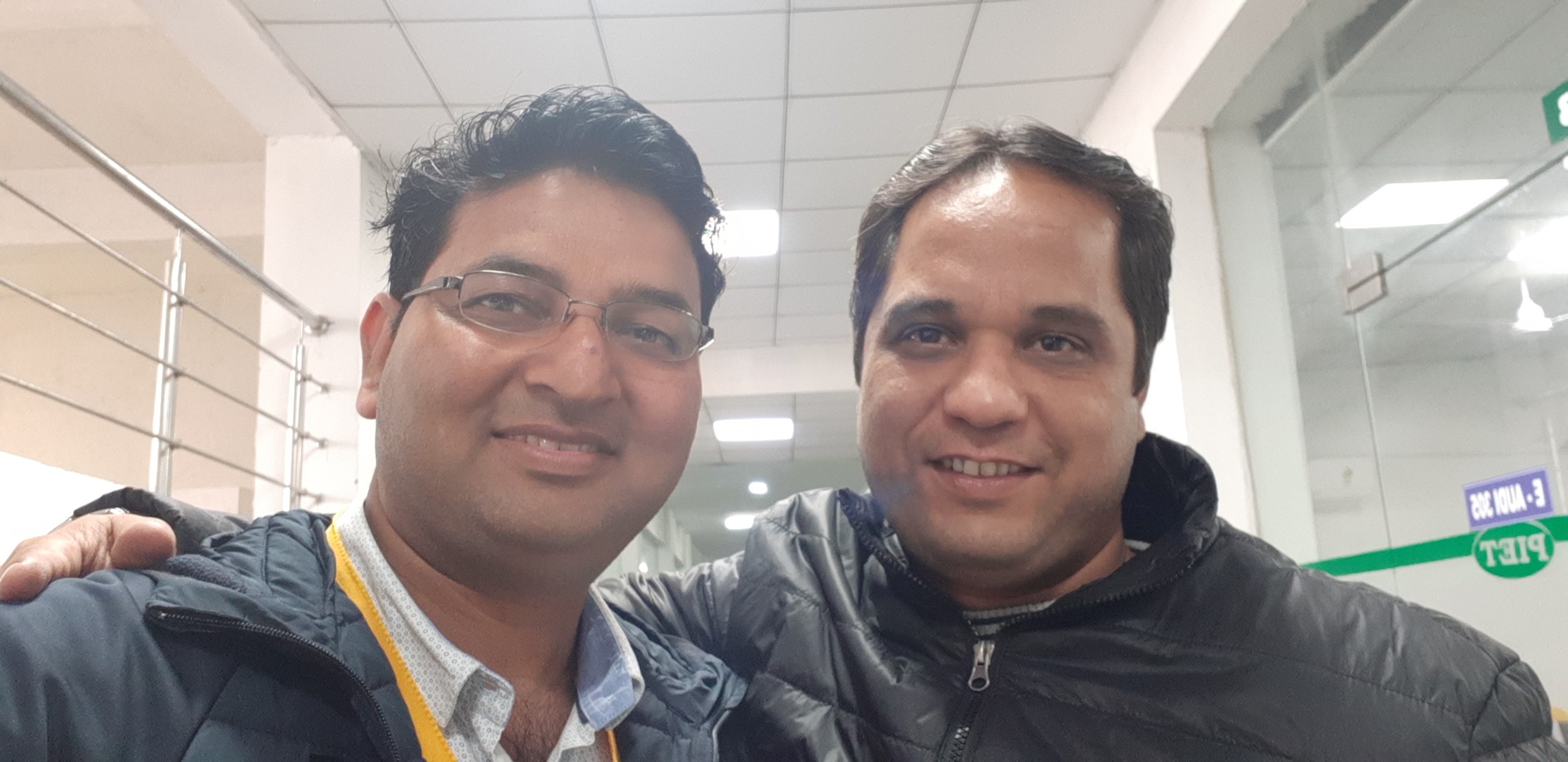 We shared, how Chhabra sir's programming concepts are still deep into my brain. I also met few NITK alumni as PIET faculty. My roll number at college was 2K020 and my friend Deepak Arora, 2K021, partner in crime, is from Panipat. We met there after 14 years, as he was luckily in the same city during this.
Some of the greatest ideas
Next day, remaining mentoring and evaluation rounds continued, and we were at the stage of selecting 8 teams for final round. We have consolidated the scores and point of views on each team, and their progress so far in the hackathon. Here are some interesting ideas that got selected for final round:
Pot Hole Detection System - IOT, GPS
Bike starts only if rider wear helmet - IOT
Accident Prevention - Auto adjust beam to low when cars crossing each other - IOT
GPS tagged factory licences and pollution control - IOT
Virtual Physical Training - The app detects the body posture, ask to correct if not as per the ML model - CV, AI
Virtual Fit - Upload your image, and app will predict your body size, then you can order clothings customized to your size, and the tailors will get the exact designs. - CV, AI
Detection of Air-filter choking - IOT, AI
Create a social network of people works for good causes, build people's social profile.
Supply chain portals to promote art and craft from rural areas.
The shortlisted teams were asked to present and demonstrate for the final round.
The Final Round
Time has come, and the final round was headed by guest Mr. Vinay Kumar Jain, Principal Technology Architect at Infosys Ltd. All the shortlisted teams presented and demonstrated what they have done in the hackathon. We were to select top 3 ideas. Results were locked. Hearts were beating high. It was a tough time for the judges as well to take out only 3 ideas, as students really worked hard to get their ideas implemented in just 30 hours.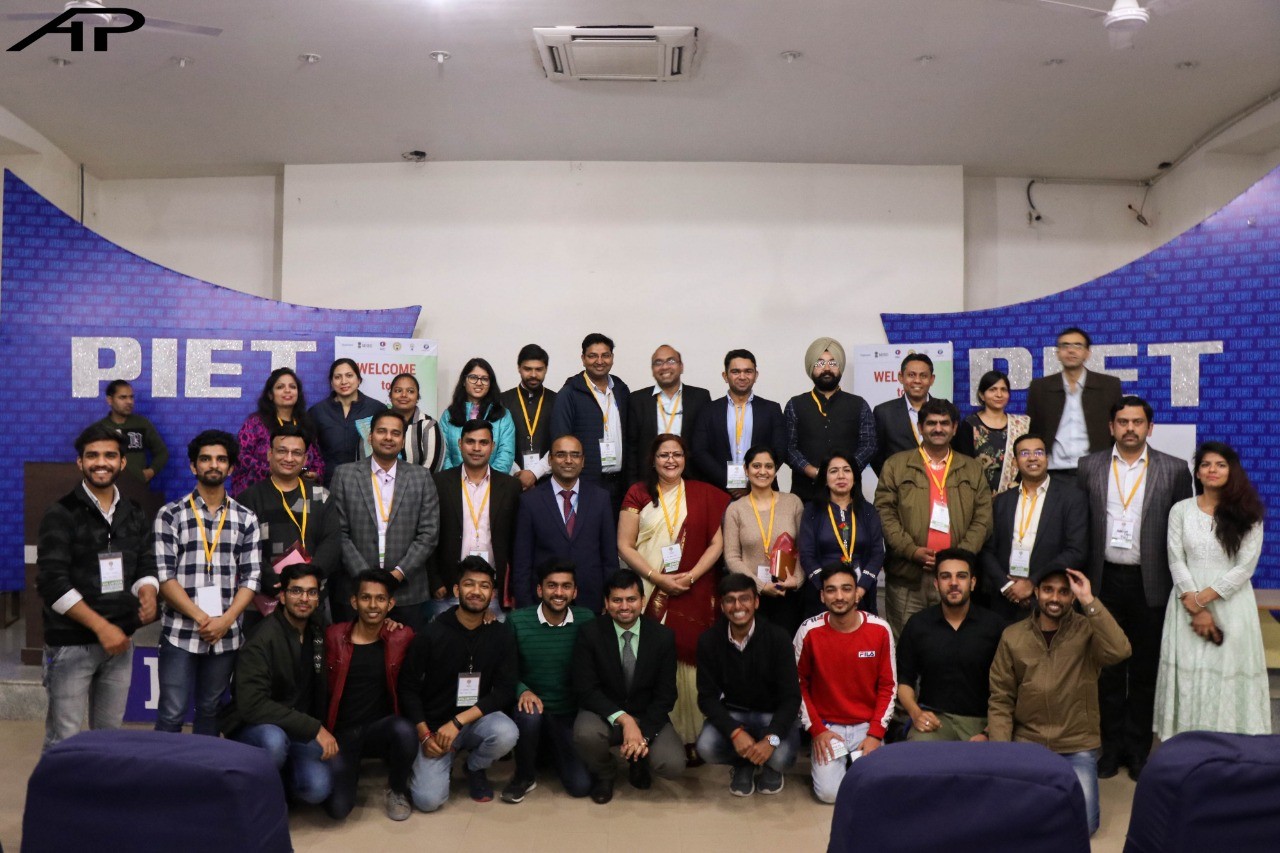 Concluding Ceremony
We are again at Auditorium where the event was started. PIET students entertained the audience by their great dance performances. Judges and guests were also felicitated.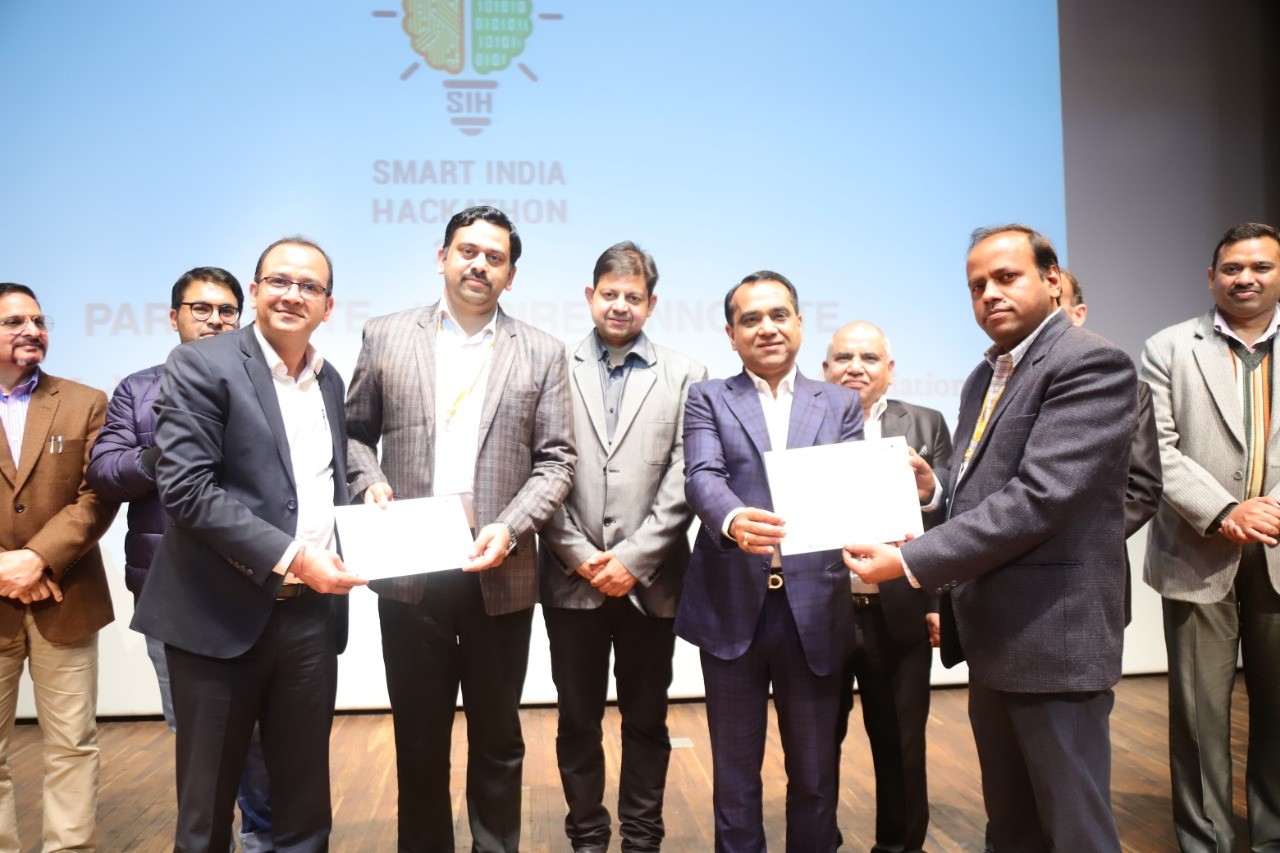 Mr. Rajesh Agarwal, MD Micromax Informatics Ltd, was the chief guest of the concluding ceremony. His speech was really inspiring, he shared some of the challenges he faced as an entrepreneur. He gave a message to the future entrepreneur to not stop, continue.
Everyone was waiting for the results, and here comes the
Second runner up - Virtual Physical Training - Rs. 50000
First runner up - Bike starts only if rider wear helmet - Rs. 75000
Winner - Virtual Fit - Rs. 100000
Congratulations to the winners, best of luck to the rest of learners!
Thank you!
This article is originally published on My LinkedIn Profile
#sih
#experience
#takeaways
#event
#hackathon
#judge
#mentor