Speaker - Thoughtworks MasterClass-2021
- 1 minutes read
- 198 words
The MasterClass
This October, at Thoughtworks India, we're celebrating our 20th anniversary! That's 20 years of excellence in technology!
All through the month we're hosting 10 tech talks, delivered by some of our best-and-brightest technologists in India. Each of them will be taking you through different topics, ranging from Distributed Delivery and XR, to Security and Navigating Ambiguity.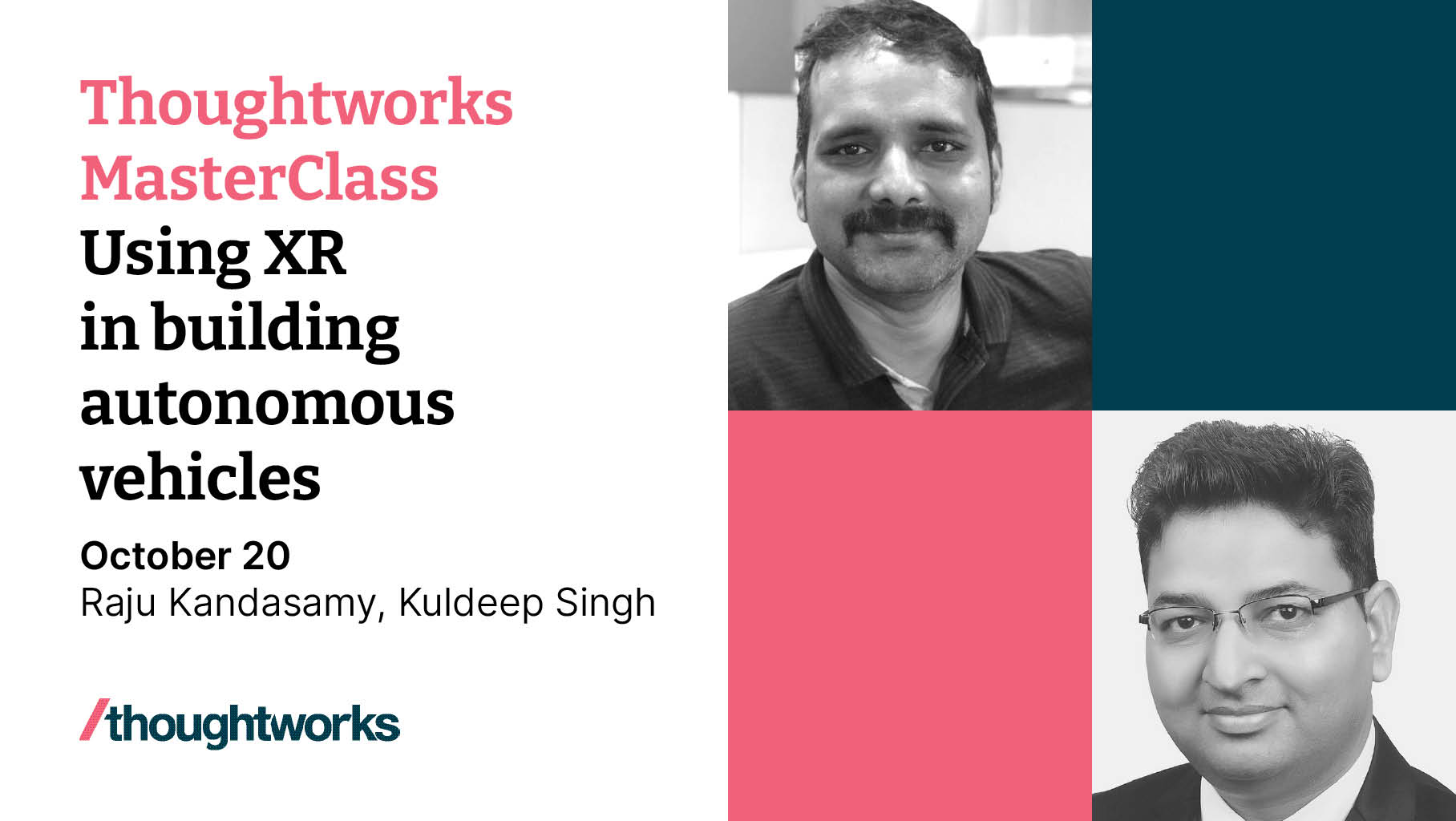 I am sharing stage with Raju Kandaswamy who is a robotics enthusiast and taking us through "Using XR in building autonomous vehicles".
Highlights of the Masterclass
XR is a technology that provides awesome user experience and as well the tools that are used to build XR are capable of providing simulation environments needed to train autonomous vehicles without needing to build the actual hardware and fake environment. Setting-up environments and parameterizing the content of the environments shall be automated. Here in this master class we understand what is XR and see 2 such use cases
Training a car to do autonomous parking using simulation
Training a Robot arm to Pick & Place object using simulation
Register here
This is register only event, please register here and join us on Wednesday| October 20 | 3pm - 5pm IST
Video Recording
#xr
#ar
#vr
#mr
#simulation
#thoughtworks
#event
#speaker
#talk
#digital-twins