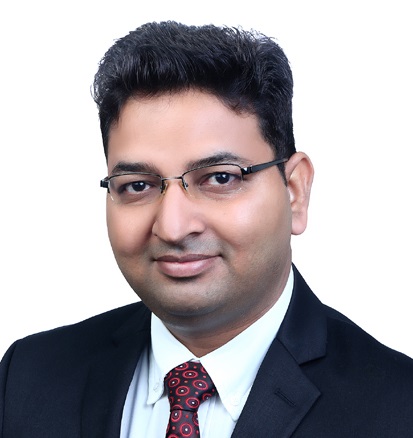 Kuldeep has built his career empowering businesses with the Tech@Core approach. He has incubated IoT and AR/VR Centres of Excellence with a strong focus on building development practices such as CICD, TDD, automation testing and XP around new technologies.
Kuldeep has developed innovative solutions that impact effectiveness and efficiency across domains, right from manufacturing to aviation, commodity trading and more. Kuldeep also invests time into evangelizing concepts like connected worker, installation assistant, remote expert, indoor positioning and digital twin, using smart glasses, IoT, blockchain and ARVR technologies within the CXO circles.
He has led several complex data projects in estimations, forecasting and optimization and has also designed highly scalable, cloud-native and microservices based architectures.
He is currently associated with ThoughtWorks, as a Principal Consultant, Engineering and Head of XR Practice, India. He has worked with Nagarro as a Directory of Technology.
Kuldeep holds a B.Tech (Hons) in Computer Science and Engineering from National Institute of Technology, Kurukshetra. He also spends his time as a speaker, mentor, juror and guest lecturer at various technology events aside from being a member and Co-lead Product Design and Development CoP, India at The VRAR Association. He is also mentor at social communities such as Dream Mentor and PeriFerry
Contacts
📞 +91 9911921195 📧 Personal 📧 Official
Communities
☞ Join XR Enthusiasts ☞ Follow XR Practices ☞ Dream Mentor ☞ PeriFerry Mentor

Quotes
When you have confusion on how to start, then don't wait, just start - Kuldeep
Leadership is a feeling, learn to lead ownself, and be your own leader - Kuldeep
You can do much more than what you think - Kuldeep
Winning an argument is not really a Winning - Kuldeep
Featured Tags
#Thoughtworks #Nagarro #XR (ARVR) #IoT #Micro-services #Enterprise #Technology #Practices #Events #Motivational #Takeaways #General
All Tags
Recommendations
Within a highly complex project creating a simulation environment for yield management that I led from the customer side, Kuldeep was responsible for the IT architecture within the Nagarro team. His deep and broad knowledge on architecture ensured a high quality software and contributed considerably to making the project a great success. His ability to keep calm even in high pressure situations and his communication skills make working with him a both valuable and joyful experience.
- Dr. Tobias Schröder - Head of IT Development, Lufthansa
I have known Kuldeep for 3 years or so. Very impressed with his hands-on approach to learn technology. He created cutting-edge proof-of-concepts using technology which were at a very early stage. His ability to learn new tech topics like Assisted Reality, IoT is very impressive. An asset to have in any team.
- Kanchan Ray - CTO, Nagarro
I have worked with Kuldeep for couple of years on a project. Kuldeep is very hands-on and has deep knowledge of technology. He has gained a lot of confidence over the years and comes across as someone who knows what he is talking about. During my interaction with him, he has shown eagerness to learn and lead the technology team. Always a good person to have in your team, he is very friendly and down-to-earth team member. I wish him luck. - Deepak Nohwal, Global BU Head, Nagarro
I met Kuldeep for a short time and was very impressed with his work! He can explain complex concepts easily.
- Ramkumar R - Architect, Paypal, Wipro
Kuldeep has been a very valuable help for our BlomURBEX project and products, both in coding and analyzing new development needs. He was new to the GIS technology environment but he managed to learn all key concepts in a very short time, so his contribution to the projects has been remarkable since day one. He has shown a good background on Java and Javascript technologies, writing neat and efficient code. He has also faced the analysis of several big and difficult tasks, which he managed to solve with intelligent and innovative ideas. The communication with Kuldeep has always been smooth and effective. He and I have worked very close, analyzing and coding the same products, and I enjoyed a lot talking with him about them because he always had very good insights and ideas, so I learnt a lot from him
- Jorge Alonso Fernandez
Coverage