Speaker - XConf-2021 - Thoughtworks India
- 2 minutes read
- 361 words
The XConf
XConf is Thoughtworks annual technology event created by technologists. It is designed for technologists who care deeply about software and its impact on the world.
This year, XConf will be a virtual experience available at two different time slots. October 7th and 8th will feature pre-recorded sessions and October 9th will feature live sessions. During the nine exciting talks spread across three days.
I am exited to sharing the stage with renowned technologists like Neal Ford, Dr. Pramod Verma and Chris Ford.
I will be speaking with Raju Kandaswamy on "The Shift from Enterprise XR to Ethical XR"
Highlights of the talk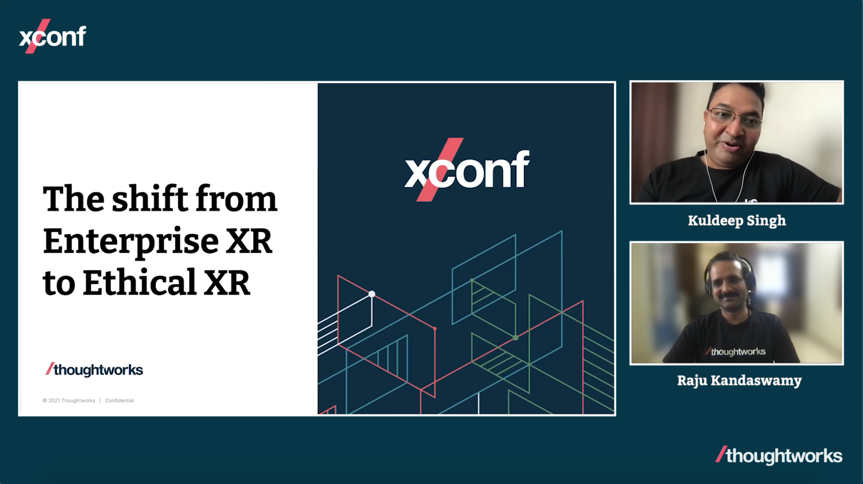 Understanding the XR and it's current stage
Enterprise XR use-cases, and how it is moving from nicety to necessity
A shift from Enterprise XR to Ethical XR, and why enterprises need to stay invested.
Register here
This is register only event, please register here and join us on 8th Oct, 2021 : 9:30 am - 10:00 am IST | Replay: 5:30 pm - 6:00 pm IST
Event Wrap
It was a great event with 1000s of participants around the world. Sessions were pre-recorded, so we were able to focus on audience during the session. On 9th Oct, the finale event, was live, well moderated session by Prasanna Pendse.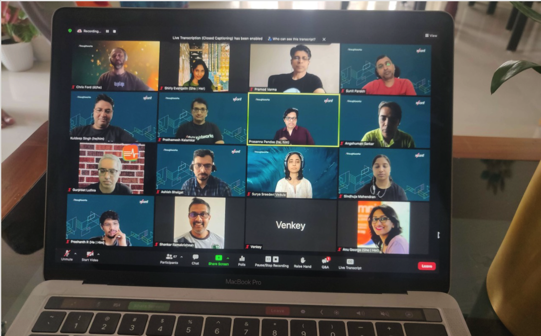 A great story from connecting all diverse sessions. Dr. Pramod Verma talked about how have we built Aadhar and india stack, and how we build protocols that are fueling to build platforms. There is so much relevance of Thoughtworks effort of building Bahmni to uplift health digital infra at low resource environment, and talks of the acceptance of AI in judicial system. We covered how XR can help provide better experience for health, and also staying focused on ethical use of tech, and all this need to be build on strong foundation that can be trusted and tested from security and reliably perspective. That's where practices like security by design, shift left, and chaos engineering helps.
A mesmerizing session by Chris Ford on understanding music theory (science, maths, physics and art) using programming.
Those who missed the live session
Here is a video recording of the session.
Happy learning!
#xr
#ar
#vr
#mr
#thoughtworks
#event
#speaker
#xconf
#talk